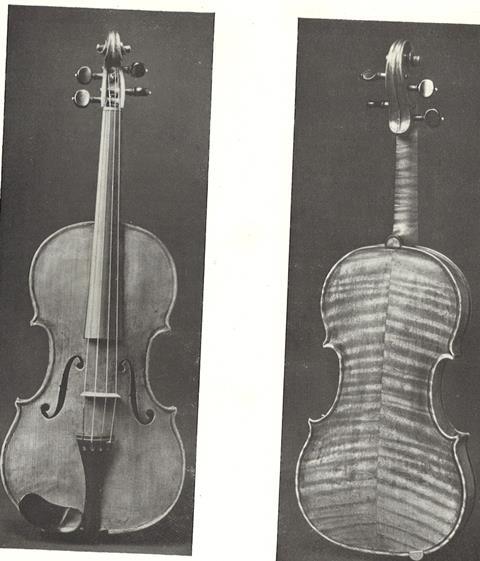 This illustration of a 1744 Joseph Guarnerius violin was published in The Strad, June 1926. The following text is extracted from an article accompanying the photographs:
This violin, formerly belonging to Emile Sauret, is one of the finest examples of this maker's later period, and is wonderfully preserved. The belly shows the usual growth mark, and the varnish is a rich orange brown. The total length is 13 7/8 inches.
The tone of this Guarnerius is sombre and tawny on the G string, and of sustained grandeur. Mr Heifetz, in saying how much it resembled his own (ex Ferdinand David) Guarnerius, remarked on the rich volume and fine quality of this violin on all strings.