The Bulgarian leader of the Royal Concertgebouw Orchestra talks about discipline and the role of the concertmaster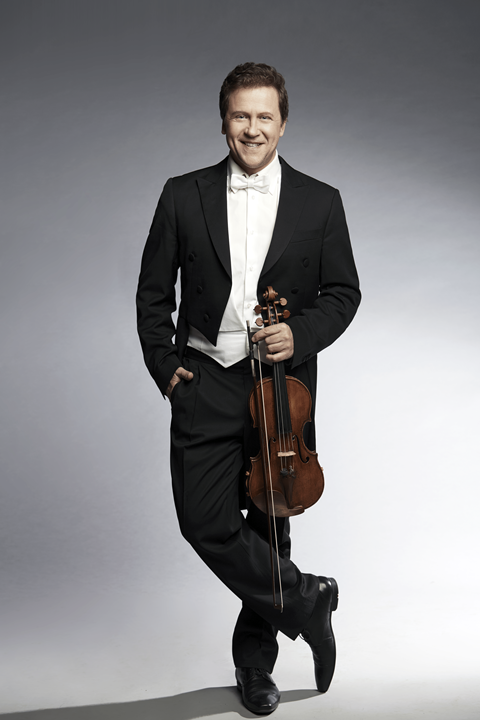 Discover more Featured Stories like this in The Strad Playing Hub
Read more premium content for subscribers here
When I was growing up in Bulgaria, the two most important things were music and sports. If you succeeded in one or the other, you were set for life. My grandmother stressed the importance of music and encouraged me, my brother and two of my cousins to play the violin, which she said was the most beautiful instrument of all. When I was four, my parents – who were both professional musicians – enrolled my brother and me at a specialist music school in Sofia, from which I graduated when I was 18.
There is no course on how to lead an orchestra!
Music was by far the main focus at this school, although all subjects were taught. We had instrumental lessons twice a week, orchestral, chamber, and other music classes. When you showed talent it was not a matter of if you would go to international competitions, but when! It was an extremely competitive environment, but I'm thankful for it. I wouldn't be where I am today without it. It trains you to control your nerves, and do what you need to do. With that discipline comes a lot of self-confidence.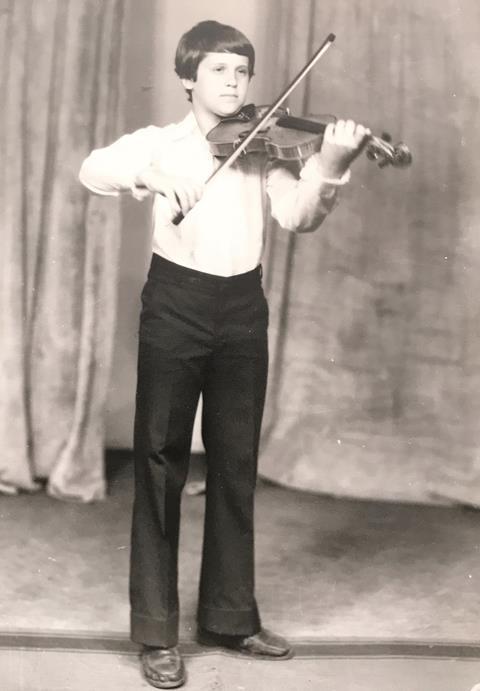 Coming to London in 1990 for postgraduate study with Yfrah Neaman at the Guildhall School of Music and Drama was a huge, and wonderful, culture shock after my very technique focused education in Bulgaria. It was where I really began to love music. Neaman taught me that it's not only about notes, but also your mood and state of mind. He also encouraged me to listen to all kinds of repertoire and gain as much knowledge as I could.
I was familiar with orchestral playing from a young age, having led a youth orchestra in Bulgaria. That experience taught me how to function in an orchestra and what it meant to be a concertmaster. Let's be honest, there is no course out there on how to lead an orchestra! You have to learn on the job. When I got my dream position as leader of the Royal Concertgebouw Orchestra in 2000, the first year was one of the most difficult. I questioned every bow I took! And despite having the orchestra's support, I was never sure if I was doing the right thing.
A concertmaster has to navigate the tricky balance between respecting tradition and innovation. I tried to learn everything about the orchestra, but at a certain point you have to show leadership instead of hiding behind tradition. That said, I feel it is important to keep true to this historic orchestra's sound and style. We need to make every concert special, even if that means having one fewer concert or skipping one city in a tour in favour of giving players ample time to recover and keeping the orchestra fresh.
Some of my best memories are with this orchestra. I remember how humble our late conductor, Mariss Jansons, was. He saw every member as an individual human being, and every day he would say to me, 'Vesko, this didn't work. Please tell me what I am doing wrong.' I'll never forget that question. I never take for granted how supportive this orchestra is, and I hope to pass this on to younger members as they enter.
INTERVIEW BY RITA FERNANDES
This article was published in the December 2022 1693 Antonio Stradivari 'Harrison' violin issue.

A prime example of the master luthier's 'Long Pattern', it used to be the principal performing instrument of Kyung Wha Chung. Andrew Dipper takes a closer look at the violin. Explore all the articles in this issue

More from this issue…