Recording Schubert's Eighth and Ninth symphonies after a lifetime of earlier works was an intriguing challenge for veteran Catalan–Spanish gambist and conductor Jordi Savall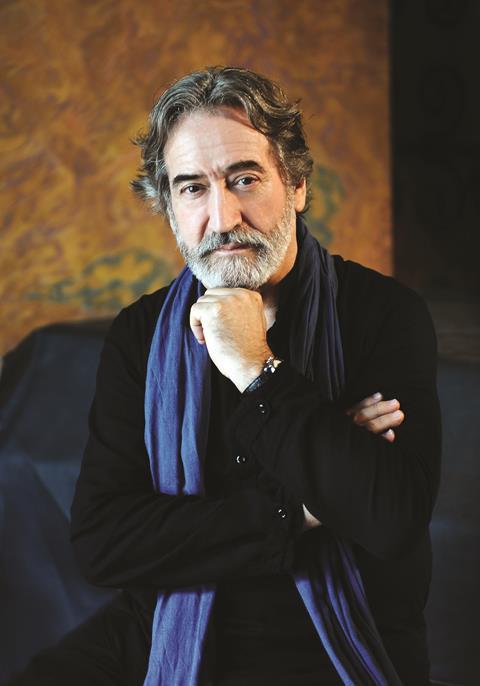 Discover more Featured Stories like this in The Strad Playing Hub
Read more premium content for subscribers here
It might seem strange to some people for me to come to Schubert after so many years playing Baroque and medieval music. What they don't realise is that I started learning the cello aged 15, and the pieces I was playing were full of Romantic music. I only started studying the viola da gamba when I was 24. So for me, it's very special to return to this kind of music; and I feel like I'm approaching it from a different direction from most conductors, who are more familiar with Stravinsky, Strauss, Bruckner and Brahms. Maybe they're used to orchestras of 120 players, whereas Le Concert des Nations is three times smaller than that. Moreover, I was one of the only people in the ensemble who'd played Schubert before – the repertoire was quite new to almost 90 per cent of the players!
Over the past four years, we've worked on Handel's seven final works, Mozart's three last symphonies, Haydn's Creation, and then all the symphonies of Beethoven. I see it all as a continuation of everything I've done in my life. I've always performed music according to the style of its time, adapting to the requirements of the music. In a way, using the same process with such well-known works required a special mental disposition: first we had to forget all the versions we'd heard before and work entirely from the autograph manuscript. Since our musicians are more used to playing Bach, Rameau and Haydn, it's much easier to see the progression into Beethoven and Schubert.
For Schubert's Eighth and Ninth symphonies, I wanted us to have the time to experiment and gain a deep understanding of the music. First we practised together for six hours per day over six days. Then we left it for a whole month and then rehearsed for another six days. This was necessary for us to let the music tell us what it needs. I compare it to the relationship between two people in love: you have to give and receive it, and when you work together you have to be able to understand what the other one's telling you. At some point it becomes spontaneous, which gives you the freedom you need – and only when you're well prepared can you start improvising and taking risks.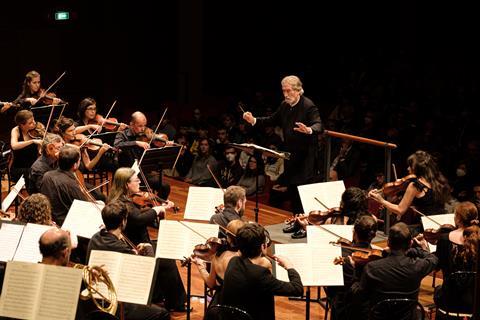 One clear difference is in the bowing. The viola da gamba requires a more sophisticated technique than a cello; in fact, even as far back as the 1690s you could find 15 different types of bowing for different effects. Gambas have seven strings so the players have to play very close to the bridge, otherwise they'd hit two or three strings together. Beethoven's contemporary, the cellist Bernhard Romberg, sometimes indicated 'a la gamba' in his scores, which is something I've adopted in playing this music. This bowing is perfect for the long phrases of Beethoven, as it helps to sustain the tension. Often I'll tell the musicians to play with tension closer to the bridge. I now have very precise ideas about sound production, which all comes from my time playing earlier music.
Half our orchestra is made up of professional players, while the rest are young players from our academy. Then when we make the recording, it's like a masterclass – we'll all listen back to it and comment on what we liked and what we need to correct. Like a string quartet, everyone needs to have their voice heard. For instance, in the second movement of the 'Unfinished' Symphony, the pizzicato was not clear enough in the cellos. Some of the players asked if they could play it les piano. I accepted it, although the score said 'piano', then the double basses said the same. Finally we could hear it! It goes to show that everything is relative. And I'm glad that our players, some of whom have known me for so long, now know exactly what I like.
INTERVIEW BY CHRISTIAN LLOYD