Wieniawski's Violin Concerto no.2 brings back fond memories for the American violinist, from studies at Meadowmount to reminiscences of his mentor Josef Gingold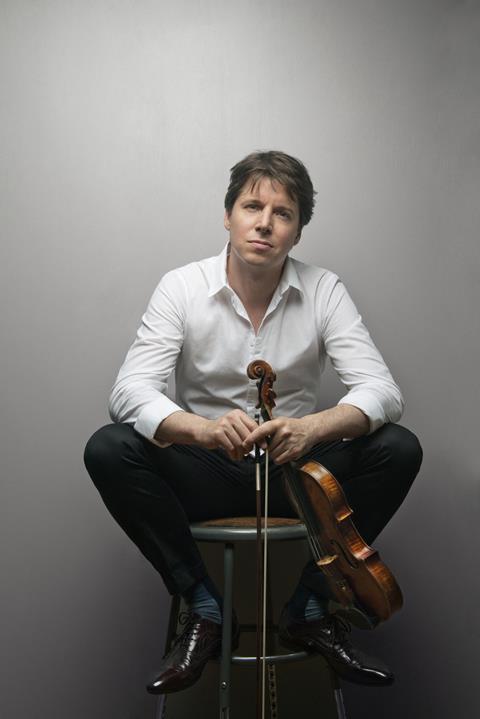 Wieniawski's Violin Concerto no.2 in D minor is one of those perfect pieces for violin and orchestra. At only 22 minutes long it's a very compact work, and manages to embody everything you want in a concerto: a restless, searching first movement followed by one of the finest love songs written for the violin, and ending with a kind of celebratory gypsy dance. As a violinist himself, Wieniawski exploits the full richness of the instrument in every way, from the bottom to the top. When I play the concerto, it feels like a celebration of the violin.
I first came across it aged eleven, at the Meadowmount School of Music summer camp. Someone gave me a tape of Heifetz playing the concerto, and I was immediately smitten. At that time, I was quite a goody-goody – I was practising five hours each day, as instructed – but the one rule I broke was after lights-out, when I'd go beneath the bedcovers with my headphones and listen to the concerto. It was the first time I'd listened to music purely for pleasure, and I still think of it as the piece that took music to another level for me. This was despite the fact that, down the hall there was another kid who spent all his practice time playing the same short passage from the first movement, so much that we were all sick of it after the first week! When he finally came to perform the concerto for the rest of us, we were all in suspense to see if he really could play more than just those few tricky bars – although naturally, in the end he nailed it.
One year later, I played my first solo recital at Indiana University. I asked my teacher Mimi Zweig if I could play the Wieniawski, and then practised it endlessly. The recital almost didn't take place because a few hours earlier, I hit myself in the face with a boomerang and had to have stitches in my chin – if it had hit an inch to the left, I wouldn't have been able to hold the violin. Luckily I performed the recital, which was attended by Josef Gingold who became my mentor for years afterwards. He'd been a student of Ysaÿe, who studied with Wieniawski, which made him, in a way, my musical great-grandfather!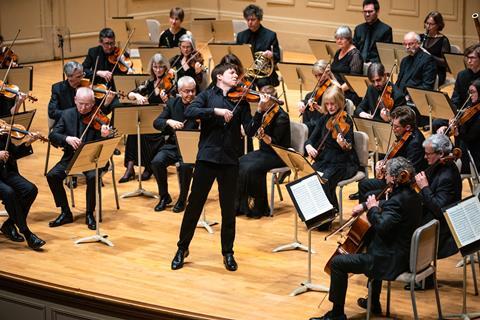 It bothers me that some people dismiss this kind of music as corny. When Gingold played it, his sincerity and natural beauty would convince you it's the greatest music ever written, and now I always go in with that attitude. When he used rubato, he'd play around the beat as if he were dancing like a toreador around a bull, and always line up in rhythm with the orchestra. The piece allows the soloist to be very free in their interpretation, and it's important to understand how a true rubato needs a very strong sense of rhythm to be successful.
I took a break from performing the concerto for a few years, then returned to it when I became music director of the Academy of St Martin in the Fields. Directing the orchestra while performing the solo part took it to another level again: I'd originally learnt it without studying the score, which meant I'd missed out on the many little dynamics that most people ignore. It takes a conscious effort to look back at a piece, re-examine it and ask why I've been doing something a certain way for so long. That's what keeps the concerto fresh after so long; finding new elements breathes new life into it.
The real jewel of the piece is the second movement, one of the most glorious songs in the violin repertoire. It's incredibly impassioned, with the violin's leap in octaves up to a high B flat – one of the most goosebump-inducing moments I can think of. I chose this movement to play at Gingold's memorial service in 1995, and still think of that performance whenever I come back to it today.
INTERVIEW BY CHRISTIAN LLOYD
This article was published in the June 2022 Pavel Haas Quartet issue.

The Pavel Haas Quartet gives a lively account of their first two decades together, and their upcoming Brahms recording, in conversation with Tom Stewart. Explore all the articles in this issue

More from this issue…