The Brahms Violin Concerto has been the Italian violinist's constant partner throughout her career, as well as a passport to working with some great conductors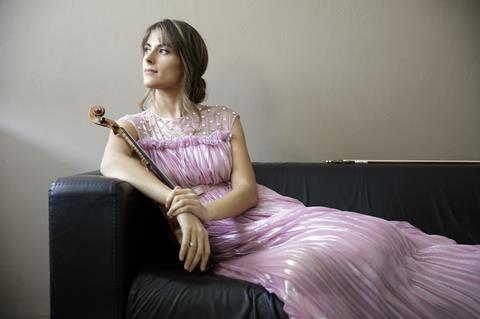 Discover more Featured Stories like this in The Strad Playing Hub.
Read more premium content for subscribers here
When asked for their favourite composer, a lot of musicians will say 'whoever I'm playing right now.' For me, it wouldn't be true – it's always Brahms! In particular I've performed his Violin Concerto around 50 times and whenever I play it I feel mountains of energy of all different kinds. It's been a part of me since I first played it aged 15, and I feel as though I've matured with it; like many pieces, it's impossible to realise the achievement of the composer until you're older.
You sometimes read interviews with great players of the past who say you shouldn't touch this concerto before you're 40 and have a beard! So maybe it was courageous of Daniele Gay, my tutor at the Milan Conservatoire, to let me study it so young. When I was twelve he asked me for my favourite concerto and I chose the Beethoven, so we studied that first. The Brahms followed, then Mendelssohn, then Tchaikovsky. It meant that I felt more centred as a musician having learnt the 'big' concertos so early, and it took away that awed reverence for the music that I might otherwise have had. Of course I was terrified when I played it on stage aged 15, but I remember the youthful sense of strength and courage I had to get through it. Now, playing it brings a whole world of thoughts into my head at once; one obsessive thing I still do before a performance is to wash my hands, and during the long opening I always feel as if I need to wash them again!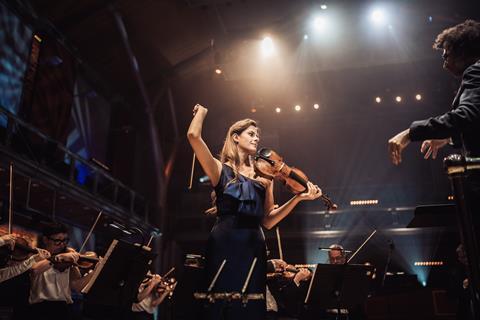 It's a very demanding concerto emotionally, and I had to learn to pace myself. Both the Mendelssohn and Tchaikovsky concertos have very beautiful, peaceful second movements that allow you to breathe for a while. That doesn't happen in the Brahms, and it can be overwhelming – especially since the third movement needs to be formidable in strength, so it's easy to feel drained if you don't keep up your stamina. You also have to know the score inside out, and how you fit into it, as it's a symphonic work despite being a concerto; Sarasate allegedly complained that the only tune in the whole piece was played by the oboe. So it's a piece where collaboration with the orchestra and conductor is so important; you have to know when to push, and when to listen and follow. I'd advise anyone studying the concerto to spend some time interacting with a conductor, taking the focus off technical issues and concentrating on structure and phrasing. It's an important conversation to have, which you can't get from just going through it with piano. I had just such a session at the Conservatoire with a conducting student, Daniele Rustioni – and ended up marrying him!
I've learnt from many great teachers and conductors while performing the Brahms. When I was in my early twenties, Roger Norrington invited me to perform it with the Gürzenich Orchestra Cologne. It was an incredible opportunity to learn from him; he had no issues whatsoever about speaking to me as if I were part of the orchestra, which felt quite daunting for me at the time. When he suggested trying a different fingering I must have looked stunned because the musicians started laughing! But those are the moments when you really start learning from your partners on stage, and you even become your own teacher thanks to them.
I performed the concerto again in Austria where I met another terrific conductor, Dalia Stasevska, and we'll shortly be recording it for Chandos with the BBC Symphony Orchestra. It'll be exciting to have two young women leading the recording together – and a great way to push back on the whole '40 with a beard' idea!
INTERVIEW BY CHRISTIAN LLOYD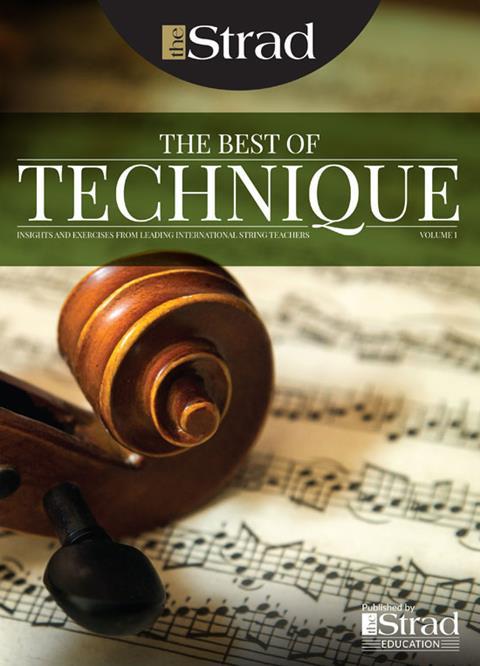 In The Best of Technique you'll discover the top playing tips of the world's leading string players and teachers. It's packed full of exercises for students, plus examples from the standard repertoire to show you how to integrate the technique into your playing.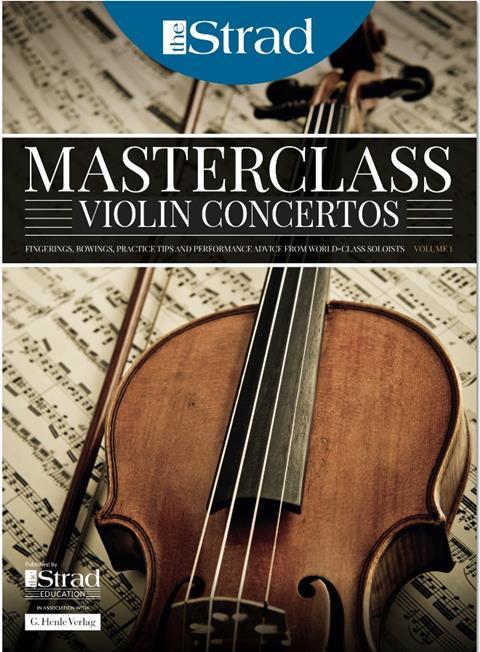 The Strad's Masterclass series brings together the finest string players with some of the greatest string works ever written. Always one of our most popular sections, Masterclass has been an invaluable aid to aspiring soloists, chamber musicians and string teachers since the 1990s.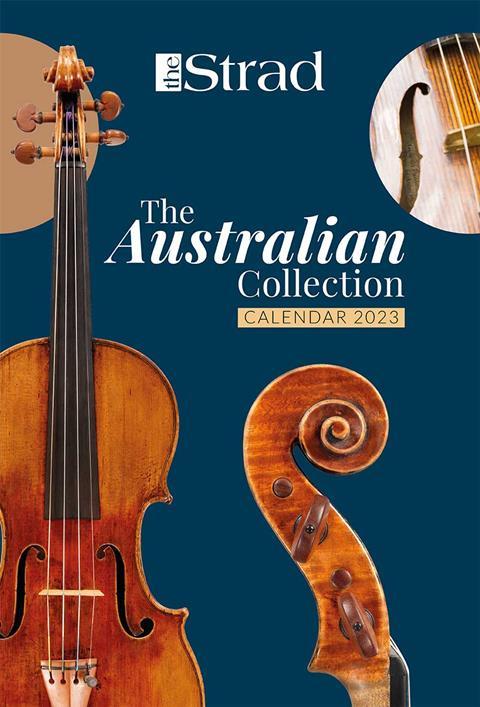 This year's calendar celebrates the top instruments played by members of the Australian Chamber Orchestra, Melbourne Symphony, Australian String Quartet and some of the country's greatest soloists.