The Russian-born American violinist had never bothered with violin sonatas before César Franck's masterpiece opened his eyes to the vast possibilities of Romantic repertoire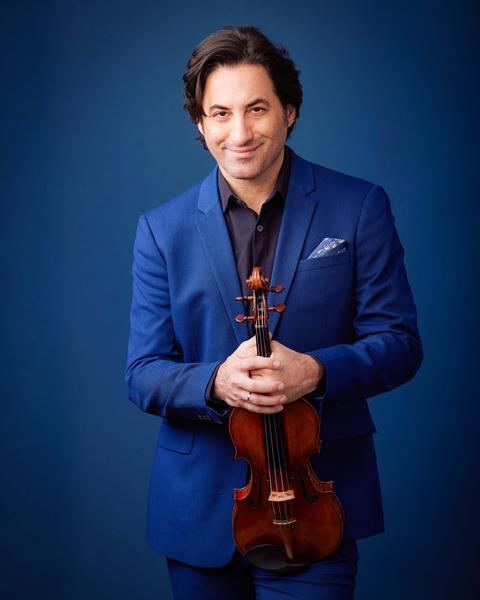 Discover more Featured Stories like this in The Strad Playing Hub
Read more premium content for subscribers here
The great Bronislaw Huberman once called the Violin Sonata by César Franck 'a metaphysical piece'. I'd go one further and say it's other-worldly. To me it feels as if it was dictated to Franck by supernatural forces. I was 15 when I first heard it performed, by Mikhail Kopelman with his wife Anna Gurfinkel on piano. It hit me like a train – the sonata's beauty and lyricism, its melodies and virtuosic brilliance all overwhelmed me with emotion.
I was studying in Moscow with Andrey Korsakov. The Soviet school at that time was very focused on building technique, and my repertoire was mostly made up of Paganini, Sarasate and Wieniawski. I thought that sonatas were generally slow and boring, and this was the first I'd ever heard that showed me the beauty they could have. I raced to Korsakov and told him I wanted to study the piece, and he said, 'Of course – once we've mastered the fundamentals.'
'Great music never gets old'
Two years later I immigrated to the US, where I got into Juilliard to study with Dorothy DeLay. She looked at my repertoire and declared I needed to learn some sonatas, so I suggested the Franck. My first impression of the score was that the first movement didn't have enough notes and I could practically sightread it! In an attempt to make it more virtuosic, I devised some more challenging fingerings for myself. And my memory of my first lesson with Miss DeLay is the sound of her eraser taking out everything I'd done. Instead, we focused on the colour palette, in particular the effect of varying my vibrato speed. Until then, I'd used very fast vibrato for everything, which was good for lending excitement in the second movement but pointless in the other three. She also asked me about my concept of the piece, something I'd never been asked in Moscow, and she advised me to listen to recordings and work out what I liked and what I didn't – and why I didn't. Her style of teaching was inspirational in a way I'd never encountered before. She was also very focused on understanding all the details of the score, saying there was a reason for every dynamic and marking – and if we didn't understand something, to buy an Italian dictionary.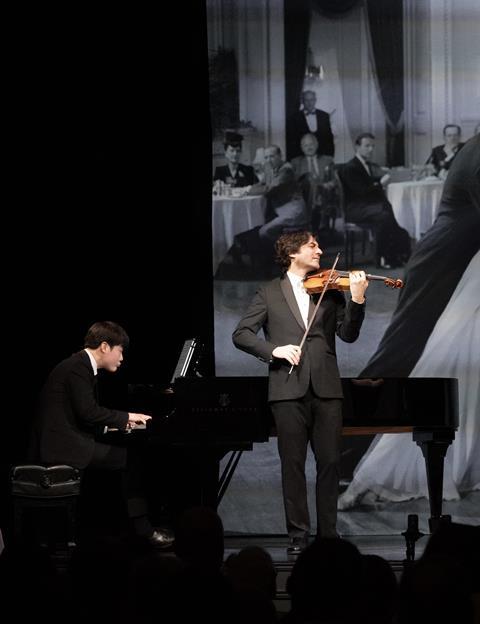 Miss DeLay particularly advised me to read up on the history behind every piece and find out what was going through the composer's mind at the time. This sonata is a perfect example, as Franck wrote it as a wedding gift for his friend Eugène Ysaÿe. In my mind, this is key to my interpretation: the first movement sounds to me like a processional, with the bride, groom and best man at the altar. The second movement is very turbulent, like the first few years of married life! The then third is more of a recitativo, as if the couple's working out their differences, and then finally we have the canonic fourth movement which sounds as if they're finally united. For me, it's easier to find an interpretation if I create a scenario like this to understand what the composer might be trying to say.
One thing I often do when taking a masterclass is to position the violinist behind the piano. This makes a huge difference, as they suddenly feel like they're playing second fiddle to the piano – and there are many Romantic sonatas where the piano is the more important voice. It also helps the player to understand the interplay between the two voices. I definitely believe that this kind of exercise makes you more aware of the harmonic structure, and it's very easy to find more layers of meaning in this piece. One of the great beauties of our profession is that the range of possibilities in a piece like this is truly limitless. Great music never gets old.
INTERVIEW BY CHRISTIAN LLOYD
This article was published in the December 2022 1693 Antonio Stradivari 'Harrison' violin issue.

A prime example of the master luthier's 'Long Pattern', it used to be the principal performing instrument of Kyung Wha Chung. Andrew Dipper takes a closer look at the violin. Explore all the articles in this issue

More from this issue…