Dvořák's 'Dumky' Piano Trio always seemed like the Mount Everest of the repertoire, until the Covid lockdowns gave the German cellist a chance to find the real meaning behind it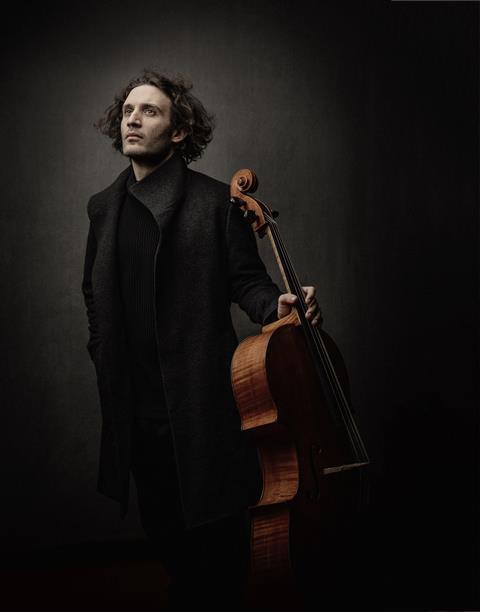 Discover more Featured Stories like this in The Strad Playing Hub
Read more premium content for subscribers here
Dvořák's Piano Trio no.4 'Dumky' is a piece that's been with me for years, but I always avoided playing it until recently. It's always stood out to me as a watershed in Dvořák's output: my favourite work of his used to be the op.65 Piano Trio, with its incredible complexity, rich modulations, daring harmonies and echoes of Brahms. Then suddenly in 1891 he wrote 'Dumky', a piece that's so minimalist and harmonically reduced that it feels like the purest music ever written. Many people have told me they don't get it because it's so simple; I say the miracle is its simplicity.
It was during the first Covid lockdown in March 2020 that I finally began studying 'Dumky' seriously. Until then it had seemed like the Mount Everest of the repertoire, and it meant a lot of reading around the piece to find out what had changed so much in Dvořák's life. For me it embodies a tremendous sense of tragedy and sadness, and it's always puzzled me that audiences will smile as they're listening to it!
A 'dumka' was, in fact, a genre of sad, melancholic folk song, generally sung by blind beggars whose only method of survival was to sing, accompanying themselves on a kind of lute called a kobza. This put me in mind of the 'Hurdy-Gurdy Man' in Schubert's Winterreise, another lonely character whose song embodies that sense of alienation from his society. Then I discovered an essay by Dvořák in which he argued that Schubert was the first composer to introduce the spirit of Slavic folk songs into classical music, including 'the quaint alternation of major and minor within the same period'.
Furthermore, when Schubert was writing Winterreise in the 1820s, the Ukrainian poet Taras Shevchenko was collecting the dumy he used for his 1839 poetry collection, which popularised the form. I think all this fed into Dvořák's understanding, which also explains the tragic quality of the music. The last piece Dvořák wrote before the 'Dumky' Trio was his Requiem, and there are elements of that piece in this one; in fact its original title was 'Six Elegies'.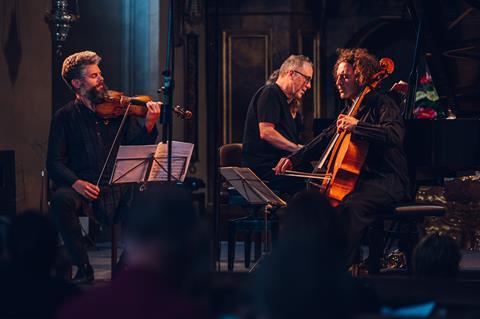 I eventually recorded the 'Dumky' Trio with the violinist Barnabás Kelemen and pianist Alexander Lonquich. I learnt a lot from both of them, while I shared with them what I'd been reading. The more you work on a piece, the more you understand, and the more the music changes you. Recording always changes your interpretation, as it's the time you work the most on it, and then hear yourself through the microphone with all the self-doubt and self-criticism that entails. You have to merge into the piece to get every detail out of it.
The more you work on a piece, the more you understand, and the more the music changes you
For me, whenever I listen to the 'Dumky' Trio it's as if I'm hearing it for the first time. It's so direct and naked, so uncompromisingly simple and reduced, that it's the strongest example of the power of music. My advice to a student would be to listen to Slavic folk music and then to Schubert, read the poetry of Shevchenko and try to understand all the influences that made their mark on Dvořák. Listen to someone on a Ukrainian instrument singing in the language, and you might find it changes your interpretation in a more profound way than anything else you've recently been taught about string playing. Then, rather than coming at it from the classical style of playing, try to capture that folk style. In Dvořák's time, people were closer to the origins and roots of the music they played – which is something we may have lost today.
INTERVIEW BY CHRISTIAN LLOYD