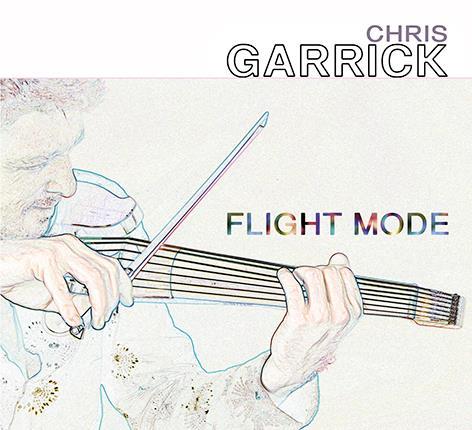 The Strad Issue: January 2011
Description: Jazz violin playing that experiments with boundaries of the medium
Musicians: Chris Garrick (violin) ?David Gordon (keyboards) Ole Rasmussen (double bass) Tom Hooper (drums)
Composer: Various
Chris Garrick's first release as a bandleader for five years finds the British jazz violinist on fine form. As a successful session musician and sideman, he has limited time for his own projects, but that does mean the music on Flight Mode has benefited from a long gestation period. Garrick and his rhythm section tackle a mix of standards and original material with panache and sympathetic ensemble playing.
The new album is built around an epic 23-minute programmatic piece by Garrick entitled 5-way Suite. The composition is a vehicle for Garrick's own special combination of wit and improvisational flair. Each movement has its own mood – Pigeon Among the Cats is suitably mischievous, When We Wake Up We'll Be Somewhere Else a delicate ballad – with Garrick switching between acoustic and electric fiddles accordingly.
The range of timbres Garrick conjures with his various instruments is impressive, from a warm tone for his sweeter melodies to a raw, clean sound for the faster material (which he dispatches with pin-sharp accuracy). Ever keen to experiment with the boundaries of jazz violin playing, Garrick even plays a seven-stringed Jordan electric violin and plunges happily into the lower registers, adding further colour to an already richly textured set of pieces.


Tim Woodall