The Russian violist considers how to tempt audiences back to the concert hall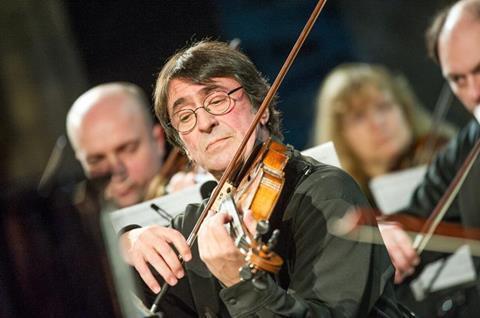 Following his hospitalisation with Covid-19 in September last year, Russian violist and conductor Yuri Bashmet has spoken about his experience of the virus and its effect on musical life in Russia.
'I'm not only a performer, but also a person who ended up in hospital because of this disease. I understand perfectly that such measures are necessary,' he told news outlet Izvestia when asked how it felt to perform without an audience.
Russian theatres and concert halls were permitted to reopen last week at 50 per cent capacity, while the country today recorded another 456 deaths from Covid-19.
'If the disease itself disappears, the audience will be hungry for live music and they will come back to the concert hall. As long as the coronavirus is alive, they will, of course, be afraid,' he said.
Read Yuri Bashmet in hosptial with Covid-19
Read Yuri Bashmet shares his dream about Vladimir Putin
Read Yuri Bashmet in tailpiece disaster
'I'm more worried … about those who were aged between 11 and 15 when this nightmare began. They will think it's normal not to go to any classical performances. The danger is that we lose an entire generation!'
Asked if collaboration with popular TikTok accounts could be the answer, Bashmet replied: 'I'd gladly answer their call. There might be others more interesting than me, but I'd give it my best shot.'
'If we survive - I hope we will survive! - we will enter a new era, a new era in art. Remember: the Baroque followed the plague!'
Bashmet has previously been criticised for his close relationship with Vladimir Putin. He was not asked about the recent pro-democracy demonstrations and mass arrests that followed the detention of opposition figure Alexey Navalny.