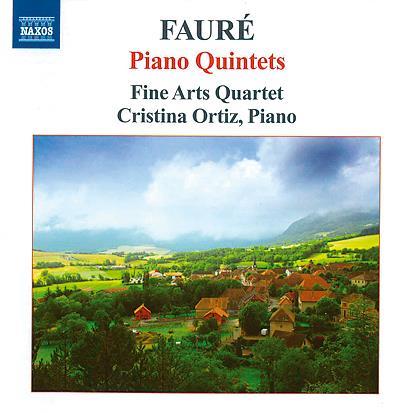 The Strad Issue: January 2009
Musicians: Fine Arts Quartet, Cristina Ortiz (piano)
Composer: Fauré
In Fauré there is no substitute for experience and these five veterans show all their modern rivals the way home. Throughout these difficult but rewarding works from the composer's late period, the playing has the irresistible pulse that I missed from the Ébène Quartet's account of the String Quartet last year (Virgin).
Four of the seven movements bear the qualification 'moderato', but that does not exclude passion, as the Fine Arts players prove in the first movement of the D minor Quintet. They produce the essence of Romantic playing at the start and get quite emotional as it progresses. They are more reflective in the long Adagio and move beautifully into the finale.
The C minor Quintet takes up where its companion leaves off, the whole opening movement proceeding with a sublime inevitability. The scherzo brings elfin articulation from Cristina Ortiz, whose piano is superbly integrated into the ensemble, both by her own sense of balance and by engineer–producer Steven Epstein.
Anyone who was slightly disappointed, as I was, by the Fine Arts's intonation on its disc of Mendelssohn quintets will find all serene here: lovely tone and lovely phrasing. I must register one small protest: there is very little really soft playing. But these are delectable performances.



TULLY POTTER