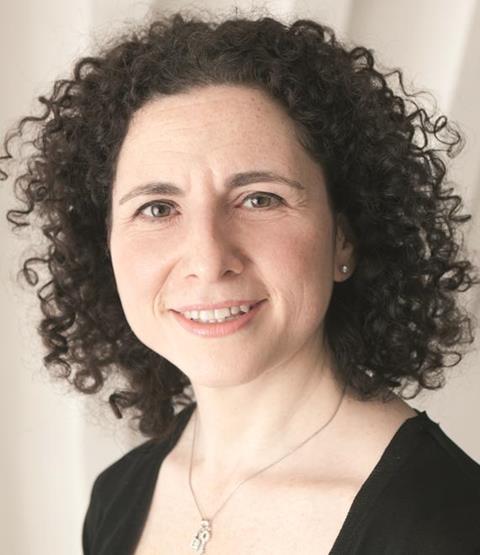 This spring I was lucky enough to spend a few days in Kronberg. The leafy town, half an hour from Frankfurt, is already known for its advanced training courses, with some of the best international string players coaching the younger generations.
Up to now these have mainly been in cello, viola and chamber music, but the organisation is continually widening its offering. In 2007 it started the three-year Kronberg Academy Masters course, and for the first time, this year it offered a week of violin masterclasses.
I arrived to hear the end of a masterclass with Gidon Kremer, by which point he was sitting on a high stool in a packed hall, taking questions and talking about the general state of classical music.
Kremer's speaking style matches his musical one: highly intelligent and original, and brutally honest. He was fairly hard on some of the players who'd performed for him, describing one student as having 'good girl syndrome', telling another their performance was 'not an interpretation'. He expanded: 'You have a Porsche at your disposal but drive by beautiful scenery and don't see it', and, further, 'It's a betrayal just to display your ability to play the violin — it's sad, because it's not about music.'
He explained, 'The goal is to become a personality, or else you are doomed to remain an imitator or a servant of the conductor.' And he was scathing about this lack of personality in today's young players: 'There is so much buzz going around about players who don't have this signature. There is something false in the game.'
Kremer also explained how technical progress runs in a different timescale from that of music: 'Feelings can't match technical progress — sometimes you have to slow down to find friendship, love, musical interpretation.'
Asked about how he knows when his own musical interpretation is wrong, Kremer answered, 'I am a permanent question mark. Always be afraid of those who think they're right.' And his last piece of advice to the rapt audience was that we should dare more — both in music and life: certainly borne out in his own musical interpretations, including his new CD of Mozart, which we review in the July issue.
I was able to visit some of the masterclasses on offer. My French wasn't strong enough to understand the detail of Pavel Vernikov's classes, but they were conducted with a combination of good humour and serious observation.
I was hugely impressed by Christian Tetzlaff's class, though. Great players don't always make good teachers, and often treat masterclasses as a performance opportunity of a non-musical kind, but Tetzlaff was quietly focused on the music and on the dialogue with his students. His depth of knowledge of the particular score and his attention to detail were apparent in his commentary.
Working on the Beethoven Violin Concerto with Rachel Lee, he encouraged her to play less beautifully, where necessary: 'How angry can you be? You can't be angry and beautiful at the same time. Dare to be ugly.' He also explained the speed of the first movement: 'It it gets too slow the timpani line sounds stupid. It should sound expressive, but still feel like a heartbeat.'
From the modern instrument he plays to the unbranded Chinese violin case he carries, Tetzlaff is clearly someone who goes for substance over show, musical truth over ego, and is one of the most interesting violinists around at the moment.
Mauricio Fuks's masterclass was a more extrovert affair, but he has the ability to hit the nail on the head in diagnosing problems, and is a classic pedagogue in knowing the solutions. Interestingly, these are often quite tactile, getting a student to rest their hand on his right hand to get a feel for the bow direction, saying, 'The less you hold the bow the more it will do for you.'
But he is full of good advice too, explaining the point of technique: 'Technique is amassing the tools to be artistic. Before being an artist you have to be an artisan, otherwise you are lying to yourself.' He is also full of lovely metaphors: 'The violin is a sofa, the bow is you — you want to rest in the sofa'. Or, making fun of the way a student drops their violin when they're about to place the bow on it, 'The violin and the bow want to keess each other,' delivered with his delicious Chico Marx accent and a loud kissing noise. Advice that I doubt the student will ever forget!
There were two evening concerts while I was there, one with Indian violinist Lakshminarayana Subramaniam and the other with the inimitable Roby Lakatos (whom I have interviewed for our August Masterclass feature).
It's difficult to think of two more contrasting musical styles, the Indian Karnatak music being almost mathematical in its logic and drawing an intense, spiritual concentration from the listener. Lakatos on the other hand, induces a smile from ear to ear throughout, and had the audience, who initially started hissing him for being ten minutes late, eating out of his hands.
The invitation of the two groups is indicative of the breadth of approach of the school, and how it's trying to encourage its students to be open-minded about music in all its forms.
The challenge with masterclasses is how they can actually change students in such a short time: they can only succeed inasmuch as the students themselves have the capacity to change. The standards of the playing that I saw were very high, although there was a whole range of ability in this respect. Fuks is philosophical about this, though, telling one student about some technical aspect: 'The day that you start to hate that, you will change it. But you have to hate it.'
This reminded me of the old joke about how many psychoanalysts it takes to change a lightbulb: one — but it has to want to change. And maybe masterclasses are just part of this process of understanding what you do, working out what you want to do, and getting to that point. I certainly came away envying the students the wonderful opportunities they had during the week, and hoping that one day Kronberg might see its way to starting a course for amateurs like me!