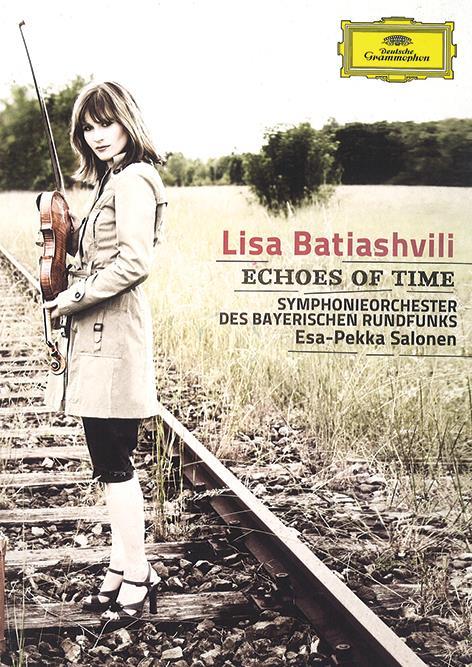 The Strad Issue: January 2011
Description: Shostakovich's harrowing First Violin Concerto is at the heart of a nuanced disc
Musicians: Lisa Batiashvili (violin) Hélène Grimaud (piano)* Bavarian Radio Symphony Orchestra/Esa-Pekka Salonen
Composer: Shostakovich, Kancheli, Pärt, Rachmaninoff
It should come as no surprise that the 'filler' tracks on this enthralling disc are mostly of slow, intense, introspective music, for by the end of the CD, that's what Batiashvili has shown she does best. For example, the yearning melodies and heart-wrenching dissonances of V & V by Giya Kancheli provide a perfect vehicle for her infinitely flexible sound and her astonishing sensitivity to musical nuance. Even in the Shostakovich Lyrical Waltz, performed in a charming arrangement by Batiashvili's father, the young violinist delivers a graceful performance that hints at a darkness behind the elegance.
But it's the Shostakovich Concerto that's the main offering, and Batiashvili is highly impressive in it. Her playing is often breathtaking – she has a hugely adaptable sound, a well-judged and flexible vibrato, immaculate phrasing, and a piercingly precise sense of intonation. Even better, she knows how to use all these in the service of the music: her opening Nocturne is dark and intense, and in the third-movement Passacaglia she is strong yet vulnerable. There's a real sense of a story being told, and a deep and touching sincerity to these performances. Nevertheless, there's a feeling of something being held in reserve in these slower movements, and it never quite bursts through in the more manic Scherzo or Burlesque. Batiashvili sometimes lacks Oistrakh's intensity and bite – ?it often sounds a bit too careful. The Bavarian Radio Symphony Orchestra gives strong support, and Esa-Pekka Salonen is alive ?to the score's finer details. Recorded sound is generous, clear and true to life.



DAVID KETTLE