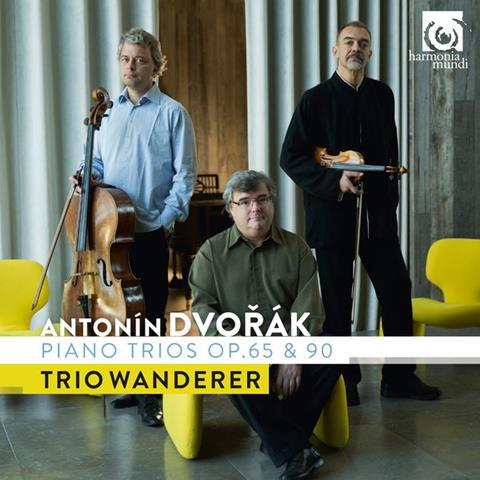 The Strad Issue: June 2017
Description: Beautifully balanced light and shade leave little wanting
Musicians: Wanderer Trio
Composer: Dvorák
Catalogue Number: HARMONIA MUNDI HMM 902248
The Wanderer Trio has waited a long time to come to Dvorák's piano trios. The Third and Fourth find themselves next to each other on disc more often than not, so this recording enters a competitive field, but in terms of performance there is little here that is left wanting. The 'Dumky' comes first and the Wanderer opens with a visceral sense of the yearning that is often supposed to be such an integral part of the Slavic musician's soul. The players go on to find a balance between the alternately melancholy and light-hearted divisions of this unique work.
The Third Trio is more traditional in following the ground plan laid down by Beethoven and Brahms, and the Wanderer rises admirably to the motivic, development-oriented cast of this work. Perhaps the only caveat is with the recorded sound. In the 'Dumky', at least, there is a sense that the three instruments are not ideally separated in the sound picture. At that attention-grabbing opening, Raphaël Pidoux's cello, for all its ardency, is overwhelmed by Vincent Coq's piano, and the listener is subsequently left with the impression of the three instruments fighting for space. Things are better in the F minor work, with its different personality. But, throughout, the playing is near-unbeatable.
David Threasher