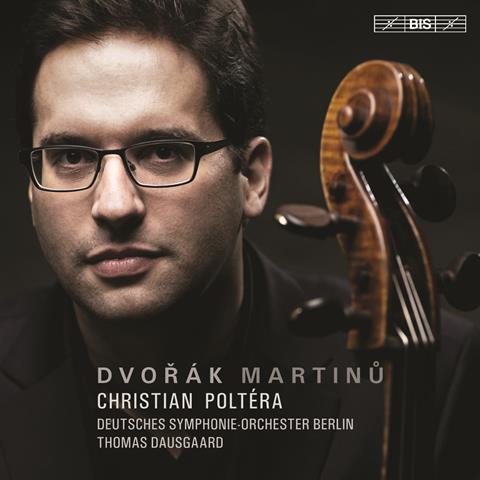 The Strad Issue: June 2016
Description: Poltéra explores dark places in two Czech cello concertos
Musicians: Christian Poltéra (cello) Deutsches Symphonie-Orchester Berlin/Thomas Dausgaard
Composer: Dvorák; Martinu¯
The Dvorák Concerto is as much a recording rite of passage for cellists as the Mendelssohn is for violinists. The Swiss cellist Christian Poltéra offers a fairly straight-down-the-line performance that digs deep into the music's emotional resources without turning it into a heart-on-sleeve exercise. There's plenty of subtlety to his playing, and he's especially successful in the moments where a little withdrawal of tone pays off, such as in the first movement's Molto sostenuto duetting with the solo flute, and even more so in the finale's poignant wind-down before the robust, tragic close. Thomas Dausgaard draws some stylish and idiomatic playing from his Berlin orchestra, especially from the solo horn, though there are one or two slightly unexpected tempo changes where, perhaps, editing patches have been applied.
There seems to be more obvious personality at play in the Martinu¯, with Poltéra taking us to some dark places in the central slow movement and again in the latter stages of the finale. But the rhythmic vitality and wit are just as striking as the pathos. This is a very rounded interpretation of an emotionally complex work, and benefits, like the Dvorák, from a well-balanced recording.
Matthew Rye