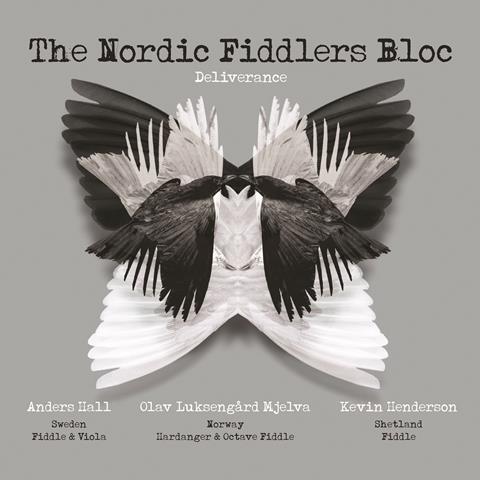 The Strad Issue: March 2017
Description: Sounds of the north as players from Shetland and Scandinavia come together
Musicians: The Nordic Fiddlers Bloc
Catalogue number: WWW.THENORDICFIDDLERSBLOC.COM NFBCD001
The Nordic Fiddlers Bloc has one of the finest ensemble sounds in Scandinavian folk music – a trio of string voices closely related but each contributing different qualities to the overall timbre: shrill Shetland fiddle (Kevin Henderson), spectral, nasal Hardanger fiddle (a small, ornate instrument from a region of Norway, played by Olav LuksengŠrd Mjelva) and resonant viola (Anders Hall). This multinational band – its members hailing from Shetland, Norway and Sweden respectively – had a hit with its self-titled debut album (2011), and Deliverance very much picks up the thread of that record.
Traditional tunes from each region are included alongside original pieces – principally by Mjelva – and shine a light on cultural connections across the North Sea; Hjaltaren, for example, is a title taken from the Norse name for Shetland. The music can be austere, even astringent, but its energy is infectious and it has depth in its rhythmic cross-currents and motivic development. Highlights include the Swedish polka Flinken, with an Arvo Pärt-style middle section of driving, cross-string chordal playing, and two riotous, anarchic Shetland reels that fairly burst with joy. The sound, recorded in a church, has bell-like clarity. An outstanding release in every department.
Tim Woodall