Double bassist, Graduate of the Australian National Academy of Music Professional Performance Programme, Melbourne, Australia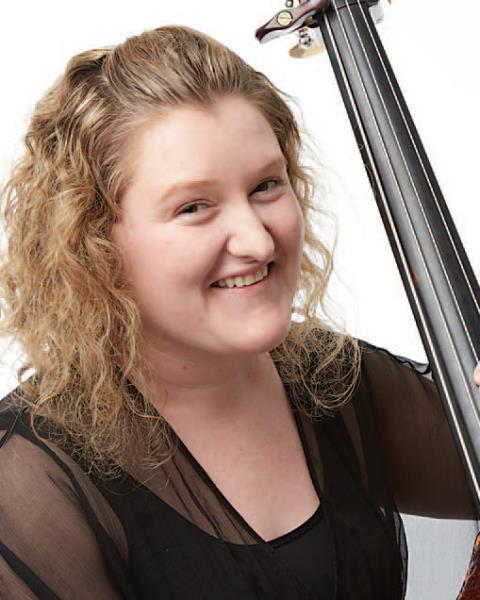 I was a double bass fellow at the Australian National Academy of Music (ANAM) in 2009, studying with Steve Reeves. I applied for the programme because I had already completed undergraduate and masters studies in music, and the programme's performance-focused nature was perfect for me at the time.
If you are going to apply, choose audition repertoire that you enjoy performing and that highlights your musical strengths, and prepare thoroughly for the interview component — go along knowing why you are applying and what your musical goals are, both while at ANAM and further down the track.
Some weeks at ANAM were extremely busy, but others were a little calmer, allowing more focus on individual practice. There were a number of weekly activities: string class, a performance forum, Alexander Technique sessions, a lecture series called Fridays@3 and, of course, individual tuition. I had a particularly memorable masterclass with cellist Alban Gerhardt, who gave enlightening advice on tone and musical style, and I also enjoyed working with violinist Pekka Kuusisto: his passion and energy were contagious — he led us to some exciting performances. We rehearsed for different orchestral and chamber music projects, and there were ample opportunities for solo performance in lunchtime concerts. As an orchestral player, one of the highlights of my year was performing a violin concerto written by the artistic director, Brett Dean, with Kristian Winther, first violinist of the Australian Quartet. Working with such talented and motivated musicians was truly inspiring. You don't just have lessons from the ANAM teachers — you also play alongside them, and that taught me a lot.
The ANAM schedule was very demanding, but the environment was supportive and I still enjoy close friendships with many of my fellow students. The timetable was similar to that of a full-time professional orchestra, and I got to work with excellent conductors and soloists, so it was great preparation for life as a professional musician.
Photo: Melbourne Chamber Orchestra