Violinist, undergraduate student on the bachelor of music – major performance (orchestral instruments) programme at the Schulich School of Music, McGill University, in Montreal, Canada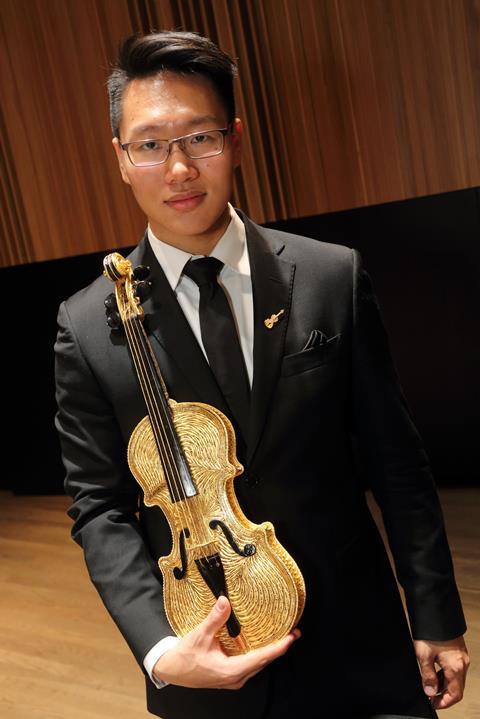 I chose McGill University principally because of my teachers, Denise Lupien and André Roy, and for the great environment the school provides for performance. I love studying with Denise because she has such a passion for music and treats her students with great kindness and support, and I always feel I can try out new ideas with her. Working with André, who is actually a viola professor, has changed my view of music and how I approach technique. We work a lot on posture, set-up and breathing, and other general concepts common to both instruments.
Another thing that attracted me to McGill was the academic side of the course. This term, for example, I am doing a project on the Paganini Caprices, researching their historical context as well as looking at the pieces from a performer's standpoint. I enjoy researching the context of works I'm playing and then working with my teachers to make the music come alive.
Montreal is a wonderful place to live and study. People have a great appreciation for music here and audiences make us feel really welcome whenever we give concerts. I love going to the Montreal Symphony House to listen to the Montreal Symphony Orchestra – it's a new concert hall and it's inspiring to listen to the orchestra in such a great acoustic.
I have had the opportunity to play in several masterclasses while at McGill, including with James Ehnes and Martin Chalifour, and I have also played to members of the Guarneri and Alban Berg quartets at the McGill International String Quartet Academy (MISQA). After a break last term to focus on other studies, I have just started playing quartets again with three wonderful musicians, and am hoping to attend MISQA with them again this year.