Chair of Strings Department at the Sydney Conservatorium, Sydney, Australia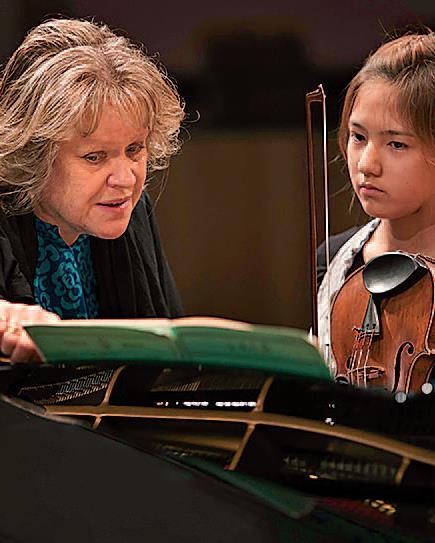 What do you look for in a prospective student?
Talent and aptitude, but also dedication and an open mind.
What are the particular advantages or challenges of studying at this institution?
The advantages are the fine instrumental teachers, outstanding facilities, proximity to the Sydney Opera House and ample performance opportunities. The large student body, as well as the variety of courses, could be viewed as both an advantage and a challenge.
How would you advise students to prepare for an audition?
Be aware of the requirements of the audition well in advance. Prepare your programme well and have plenty of performance practice.
What is the most common problem you face when students first arrive?
Their lack of organisation.
Is there any general advice you would give to someone thinking of applying to music college?
Regardless of the extra demands of your college course, organise your time so that your instrumental practice comes first.