The programme, a classical equivalent of The X Factor, has proven to be hugely popular. Does it matter that the young contestants are not exactly prodigies?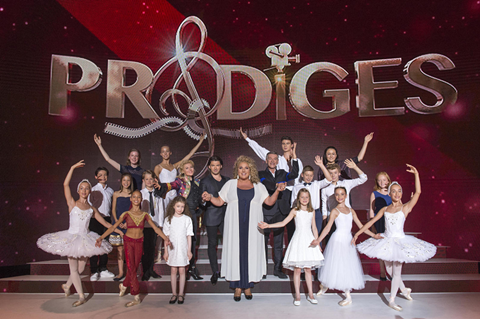 If you were in France last August and September you might have watched what can truly be described as a classical music broadcasting phenomenon: Prodiges. An Endemol Shine production for France's public television channel France 2, Prodiges first aired in 2014 and occupies a prime-time 9pm slot. Its format could best be described as a classical-genre junior version of The X Factor, open to youngsters aged between seven and sixteen who compete in either instrumental, song or dance categories in front of three expert judges – cellist Gautier Capuçon, soprano Elizabeth Vidal and dancer Patrick Dupond. As with The X Factor, there's the chance of a commercial recording (for non-dance winners) on the show's partner label, Warner Classics. Unlike The X Factor, first prize also includes a study bursary worth several thousand euros, regardless of category.
The national enthusiasm for this classical show has been nothing short of astonishing, with the televised finals attracting four million viewers on average. Then there's the album sales: the debut album of the 2014 winner, teenage violinist and cellist Camille Berthollet, went gold in less than two months and her second album followed suit. Pretty fantastic, right?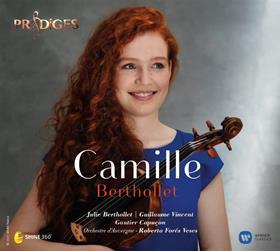 Well oui ou non, depending on who in France you consult – and if you're talking to someone in the classical world, the chances of it being a non rise exponentially. Primarily, this is because the vast majority of the tender-aged competitors are not actually prodigies. Au contraire, they're simply enthusiastic students of the type found in any number of schools. And while the show's overall winners have certainly been talented, applying to them the term 'prodigy' in the truest sense of the word is hardly accurate. There's also the fact that these ordinary schoolchildren are frequently asked to perform serious classical works that are too big for them: grand opera arias, for instance, or a slice of a major concerto. Still, don't be too quick to judge. While in professional terms the playing on Berthollet's debut album might have compared poorly with the albums featured in The Strad 's review pages, she has made a marked progression since then. In fact, her snappily titled recent release #3 is of an indisputably professional standard. So it appears that the post-show developmental support is strong.
More than that, though, I believe that Prodiges should be prompting the classical world to ask some serious questions of itself. Why, for instance, do we all melt at a child making their sweetly wobbling way through 'Over the Rainbow' on Britain's or America's Got Talent, but curl our toes when a chorister-voiced girl sings 'Nessun dorma'? Likewise, is it acceptable to wring our hands with outrage when classical is branded as 'elitist', while at the same time shouting down anyone whose public performance isn't top-tier stuff?
I'm not saying that a Prodiges equivalent on either the UK's BBC or ITV channels should take the place of the BBC Proms broadcasts, which showcase uncompromising performance standards. However, I do believe there is room for a show that brings classical music to the wider public in a format with which they feel familiar.
Furthermore, if the commercially funded France 2 has taken the plunge with a popular classical showcase, what excuse does the government-funded BBC have for not doing so? By hiding away on fringe channel BBC Four even the finals of its classical talent show BBC Young Musician, it's hardly attempting to have the nation embrace it.
Prodiges has prompted France, as an all-age, all-walks-of-life nation, to fall in love with classical performance, and the format has now been bought by Italy. The UK and the US should watch and learn.