Creating your debut CD is only the first step on the road to success, as the subsequent marketing process can be just as difficult. Peter Somerford gathers some expert advice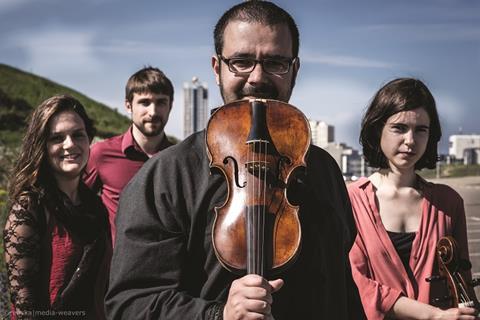 The phenomenon of artists running their own record labels has been one of the most striking examples of innovation in the classical music industry. Labels such as ArtistLed, founded by cellist David Finckel and pianist Wu Han in 1997, and LSO Live, which the London Symphony Orchestra launched in 1999 as one of the first orchestra own-labels, forged a new model of artistic and financial control of recordings.
With the huge evolution of the internet and digital distribution in the past two decades, there are now many more ways for artists to market and distribute their music. But if you are a small ensemble without the resources of the LSO or a musician without the international reputation of David Finckel, is setting up your own label a viable option? Especially when there are small independent labels that offer musicians not just a more collaborative approach to recording, but also expertise in production and social media marketing, a network of contacts, and access to distributors.
One musician who has decided to launch a new label is Spanish Baroque violinist and musicologist Javier Lupiáñez. Together with his two colleagues in the early music ensemble Scaramuccia, he established Snakewood Editions this year, and the ensemble's first album on the new label – featuring music by Albinoni, Fanfani, Valentini, Montanari, Pisendel and Vivaldi – was released in September.
For Lupiáñez, the major motivation behind Scaramuccia's new venture was artistic control. 'We wanted to take care of every stage of the recording,' he says. 'I've recorded with other labels before, and sometimes I've felt that people could take more care over the things they are doing. Getting the right sound on this recording was so important for us, so choosing who to work with and spending a lot of time with the sound engineer after the recording sessions was vital.
'Sometimes when you work with other labels, you simply cannot find the sound you want.'
The hard work doesn't end with the pressing of a CD or making a hi-res download available in a web store, however. The effective marketing and promotion of recordings depends more and more on the active involvement of artists, says Chaz Jenkins, who founded LSO Live and now advises labels and management companies on digital innovation and marketing strategy.
'If you look at any genre of music, the most successful artists are the ones who are heavily involved in producing and marketing their recordings, and crucially in marketing their recordings in many countries. Whatever route artists take, in terms of the labels they work with or set up themselves, if they want people to listen to their music they are going to have to work very hard.' Artists who go it alone may be especially committed to promoting their music and adept at using social media commercially, but they will almost certainly need help if they want to distribute their recordings internationally.
Jenkins says: 'Even an organisation like the LSO, which is much bigger than an artist working independently, can't distribute its recordings worldwide. Most artists need a company, although not necessarily a traditional record label, to distribute their recordings to digital services, or to distribute CDs to Amazon or other physical-media retailers.'
'When an artist statement is done well, the project effectively sells itself' – Odradek founder John Anderson
Access to an established distribution network is one of the big advantages of working with an existing record label, and for emerging artists, especially those who are making their first commercial recording, a label's contacts book and links to reviewers can be equally valuable.
Odradek Records, an artist-controlled, non-profit cooperative record label which was founded in 2012, works with both new and established artists but selects each artist through a blindly auditioned demo recording. Founder John Anderson says that this peer-reviewed filtering means that those musicians making their debut recording are in a better position to grab the attention of critics.
'It gives new names a head start, because there's already a certain assurance of quality at the outset.'
Although Odradek has a team of people to support artists through all stages of the recording process, Anderson says that it's important for the artists to establish exactly what their goals are, both artistically and from a promotional perspective. 'When we accept artists, the first thing we ask them for is an artist statement, a piece of text that's not musicological or biographical, but is about what they are doing that is special, and why listeners should listen to their CD.
'If the artists can't make that argument, it's difficult for anyone else to do it for them. When an artist statement is done well, we find that the project effectively sells itself.'
Artists may also simply not want to produce recordings for a global audience, or invest the time and money to promote them internationally. 'It's totally valid for musicians just to make recordings and give or sell them to concert audiences,' says Jenkins.
'And that is easier to do than ever before. Many musicians can teach themselves recording skills very quickly. You don't need a record company for that.'