Toby Deller argues that the title character of Harold en Italie is a social outsider whose isolation is a metaphor for the viola's struggle for acceptance throughout musical history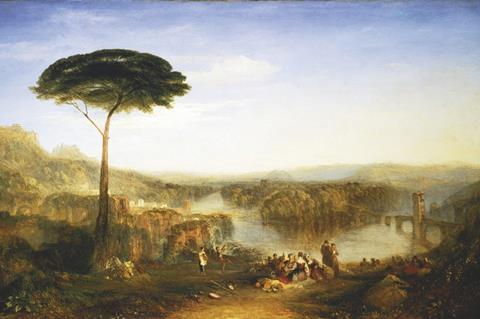 When Hector Berlioz died 150 years ago, he left an apparently meagre legacy for string players. For violin, there is the short Rêverie et caprice of 1841, based on music withdrawn from his opera Benvenuto Cellini. And while Harold en Italie is undeniably a landmark in the viola repertoire, many viola players have felt ambivalent towards it at some point, seeing it as a lost opportunity.
The story of the work's conception is widely known: Paganini asked Berlioz to write him a viola piece, but he rejected it at the planning stage because of its plain solo part, only to change his mind to the tune of 20,000 francs when he finally heard it. According to his memoirs, Berlioz felt he had insufficient understanding of the viola to write a virtuoso part for it.
So, instead, he devised a symphonic tone poem with obbligato viola. 'I was confident,' he writes, 'that by the incomparable power of his playing, Paganini would be able to maintain the supremacy of the soloist.'
Berlioz admits that once Paganini's interest cooled he gave up trying to write an especially soloistic part. He did, however, stick to the plan he had concocted of 'a series of orchestral scenes in which the viola would be involved […] like an actual person, retaining the same character throughout'. That character would be 'a melancholy dreamer in the style of Byron's Childe Harold'.
This does at least compensate for the piece's lack of technical difficulty, as Antoine Tamestit has recently pointed out. Formerly indifferent to Harold en Italie, Tamestit found new depths in the piece when he began tackling it 'in the way I would an opera in which I need to learn to breathe life into a role'.
Perhaps Berlioz sensed that the viola was destined for an uneasy future
The work also contains the outline of a narrative. Harold, tired of a world that has left him haunted by melancholy thoughts (the orchestral opening), has escaped to Italy where he wakes up to discover immediately a place of uncomplicated optimism (soloist's entry); he accompanies pilgrims as they make their perky way to prayer (second movement); in the mountains of Abruzzo, he overhears – and joins in with! – a lover's serenade (third movement).
But he cannot stomach the debauched goings-on of the finale: his attempts to show a band of brigands the error of their ways are rebuffed, resulting in 'the pensive Harold fleeing in dismay' as he is reminded of the life he has left behind.
As such, the work presents a straightforward tale advocating the benefits of simple pleasures. But does Harold's predicament have anything to tell us about the viola? Has the composer perhaps sensed that the viola, with its special sound and fluid identity, is destined for an uneasy future amid the gathering heroic aspirations of the Romantic era?
Might the instrument be ill-equipped for the kind of virtuosity synonymous with the very Paganini who unwittingly planted the seed of such an un-Paganinian piece in Berlioz's mind?
If there is such a message in Harold en Italie, perhaps Berlioz is encouraging viola players to seek out musical environments friendly to them – and to be confident in doing so, no matter how much that alienates them from the dominant musical culture. Think, after all, of the unorthodox nature of much of the most idiomatic viola music written since Harold en Italie, from Debussy's 1915 Sonata for flute, viola and harp, to Feldman's tranquil viola-centred ensemble pieces written around 1970, Berio's Voci (1984) and Ligeti's Solo Sonata (1991–4).
And think how the standout exceptions – the 1919 Viola Sonata by Clarke or the three concertos by Sally Beamish (1995–2006) – come from composers with the first-hand experience of the viola that Berlioz lacked.
Playing Harold en Italie in this overstimulated age, with its pervasive fear of missing out, need not be a routine duty, still less a platform for technical or theatrical prowess. Putting Harold on a stage is a reminder that for every musical outsider there is a metaphorical yet beneficial 'Italy' to explore.