The instrument was bought by owner Grace Anderson on the advice of her teacher Bernard Greenhouse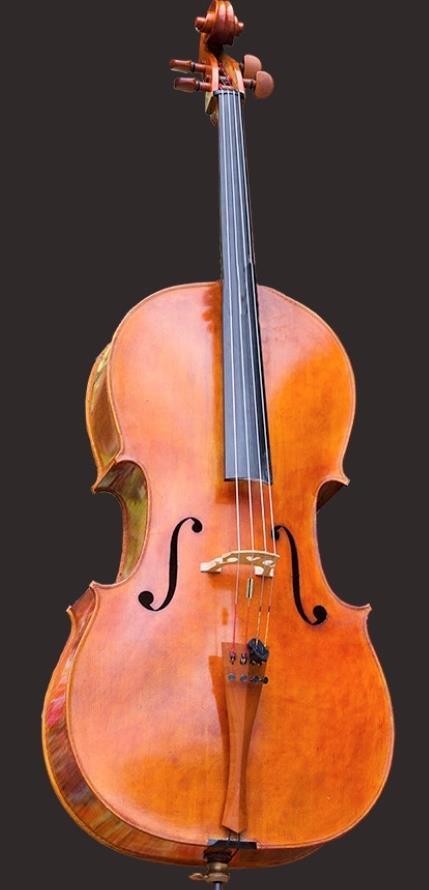 A cello valued at $40,000, with a connection to the late US cellist Bernard Greenhouse, has gone missing outside the Reynolda House Museum of American Art in Winston-Salem, North Carolina.
The owner of the Martin Cornelissen cello, Grace Anderson, told The Strad that she had left the instrument outside the front doors of the Museum having driven off without it. When she called the Museum around two hours later her cello had disappeared.
The cello itself, made in 2010, holds deep sentimental value for Anderson, who purchased the instrument on Greenhouse's recommendation. Anderson had been studying with Greenhouse, who advised her to go to Cornelissen, whom he described as 'a very talented but understated maker'.
'Greenhouse had a Cornelissen himself and sometimes played on it in preference to his own Stradivari cello because he so loved the Cornelissen. So I went to Cornelissen and he introduced me to this cello that the Juilliard School had commissioned him to make,' said Anderson. 'I remember just how gorgeous it had sounded when I was playing on it alongside Greenhouse.'
Two bows – a Dacunha and another unlabelled item – were also taken, along with a silver Accord case.
Anderson is working in conjunction with a private detective to recover the instrument. Anyone with information is asked to contact the Winston-Salem Police.
Watch Grace Anderson and Bernard Greenhouse playing two Cornelissen cellos, including Anderson's missing instrument, below:
Miles Dilworth
Photo: Richard Rapfogel
Read: Stolen 'Ames' Stradivarius violin is recovered after 35 years