Eleanor Alberga was speaking at a BBC Radio 3 conference on diversity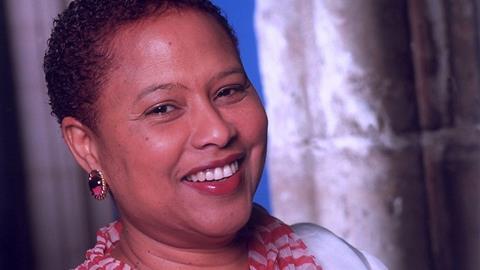 Composer Eleanor Alberga has described the classical music world as 'not very inclusive' and subject to 'unconscious racism and class' at a BBC Radio 3 conference on diversity held in Manchester, UK.
When commissioned, 'quite often an extra agenda is attached where I'm asked to write about slavery or to emphasise Afro-Caribbean influences in my music,' said the Jamaican-born composer, who has written for the London and Royal Philharmonic Orchestras, the London Mozart Players, and the Maggini String Quartet. 'One would like simply to be commissioned regularly without racial agendas - and not just for Black History Month,' she told the BBC.
'The powers that be must start to include all races on an ongoing basis. These powers could also entertain a broader concept of what a mainstream contemporary composer sounds and looks like so there isn't just an inner club of composers who get heard while others are effectively silenced,' she said.
The conference also heard from Vick Bain, chief executive of the British Academy of Songwriters, Composers and Authors; Susanna Eastburn, chief executive of charity Sound & Music; and Radio 3 controller and former Arts Council England chief executive Alan Davey.
Read: Chineke! Foundation aims to form Europe's first professional all-black orchestra
Photo: Keith Saunders / ArenaPAL