Designed by Louis Kahn, the concert boat was constructed in 1976 and has travelled around America and Europe for 50 years, operated by conductor Robert Austin Boudreau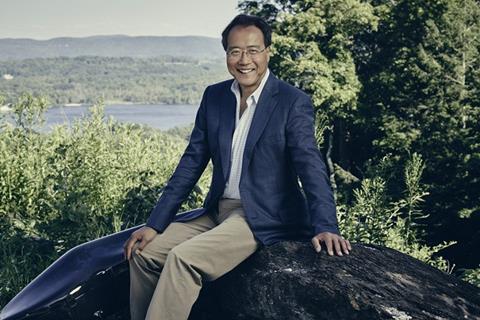 Cellist Yo-Yo Ma has written a letter to the New York Review of Books appealing for the concert boat designed by 'America's master builder' Louis Kahn to be saved.
The floating concert hall was commissioned in the 1960s by conductor Robert Austin Boudreau, and completed in 1976. Since then the 195-foot 'Point Counterpoint II' has 'travelled America's rivers, lakes, and intercoastal waterways; the Caribbean, Baltic, and Irish Seas; and the rivers of northern Europe', anchoring in cities small and large where it 'opens like a clamshell to reveal a glittering concert stage'.
The boat has been operated by Boudreau and his American Wind Symphony Orchestra for 50 years, but the conductor, who has recently turned 90, is no longer able to run the vessel and in the absence of a new owner, the boat will be scrapped at the end of the orchestra's current season this month.
Yo-Yo Ma writes: 'At a time when our national conversation is so often focused on division, we can ill afford to condemn to the scrap heap such a vibrant ambassador for our national unity, so I humbly ask that your readers join Robert and me in finding a new home for Point Counterpoint II.'
Photo:Jason Bell