The artist will donate his cash prize to the International Musicians Seminar Prussia Cove, London Music Masters and Rhapsody in School programmes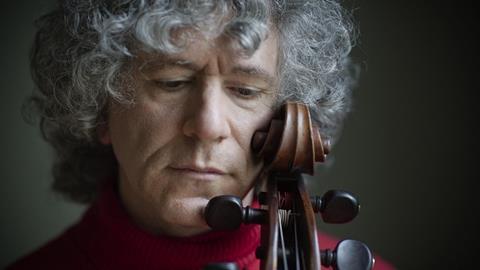 Steven Isserlis has won the 14th Glashütte Original Music Festival Award, which honours 'achievements in classical music education and support for young artists', and comes with a €25,000 grant.
The British cellist, who was presented with the prize following his performance of Prokofiev's Cello Concerto with the London Philharmonic Orchestra at the Dresden Music Festival, will use his award to help three musical causes - the International Musicians Seminar Prussia Cove, of which he serves as artistic director; London Music Masters; and German musical charity, Rhapsody in School.
'I am very happy to receive the 2017 Glashütte Original Music Festival Award,' said Isserlis. 'The life of any child, from whatever background, can be transformed by music. As well as providing personal fulfillment, music can be of immense help in social terms within difficult circumstances; we have seen tangible results of that in the forms of youth ensembles around the world, such as the Simón Bolívar Symphony Orchestra in Venezuela, Buskaid in South Africa, and many others. Musical friendships are made that last for life; playing in groups with others teaches the importance of mutual respect, and of listening to others; sharing a musical goal can be as strong a bond as any in childhood. And children, as well as adults, turn to music in times of loneliness or sadness; music will never let them down. I think it's true to say that a singing child is generally a happy child; the more we can bring great music into the lives of children everywhere, the better those lives will be.'
The Glashütte Original Music Festival Award was established by the Dresden Music Festival and the Glashütte Original watchmaking company in 2004. Previous winners include violinists Hilary Hahn and Gidon Kremer, and conductors Kurt Masur, Gustavo Dudamel, Andris Nelsons and Simon Rattle, whose award was shared with the Berlin Philharmonic.
Photo: Jean Baptiste Millot