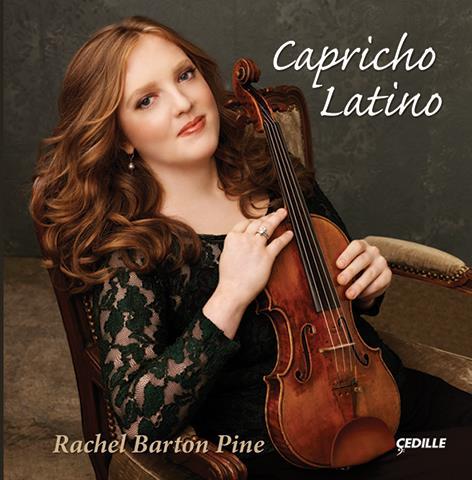 THE STRAD RECOMMENDS
The Strad Issue: January 2011
Description: The American violinist explores the rich seam of solo repertoire
Musicians: Rachel Barton Pine (violin) Héctor Elizondo (narrator)
Composer: Albéniz, Cordero, Espejo, Quiroga, Ysaÿe, González, White, Tárrega, Rodrigo, Serebrier, Piazzolla & Ridout
As an impoverished student unable to afford a rehearsal pianist, Rachel Barton Pine began exploring the unaccompanied violin repertoire and her discoveries becoming a lifelong passion.
For this collection she has selected 14 pieces with a Latin–American flavour, slipping in a rhythmically loose-limbed account of Ysaÿe's Six Sonata by virtue of its dedication to Manuel Quiroga, the composer of the two previous tracks. Most are technical showpieces that display Barton Pine's outstanding gifts: she safely negotiates the fiendish exercise of crossing strings at speed in Isaac Albéniz's Asturias, and with impeccable tuning glides through Espejo's pages of double-stopping in his Prélude ibérique. A whole range of dynamic shades is brought to Ruggiero Ricci's arrangement of Tárrega's Recuerdos de la Alhambra, and she adds her own challenge in a hair-raisingly intricate version of Piazzolla's Tango Etude no.3.
Passing pleasures come with gentle spiccato in José White's Sixth Etude, and Barton Pine's unfailing accuracy in the violin's stratospheres with José Serebrier's Aires de tango, a piece dedicated to her. The disc ends with Alan Ridout's version of the children's story Ferdinand the Bull, with the veteran stage, screen and TV actor Héctor Elizondo as narrator. The sound quality is excellent.
DAVID DENTON