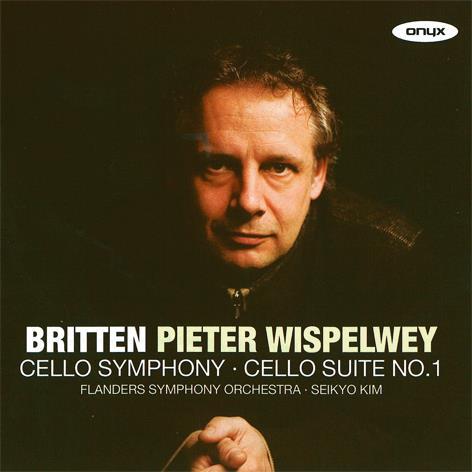 The Strad Issue: January 2010
Musicians: Pieter Wispelwey (cello) Flanders Symphony Orchestra/Seikyo Kim
Composer: Britten
Britten's Cello Symphony makes a timely addition to the suites and Solo Sonata already committed to disc by Wispelwey. Although in the booklet he writes of it as a concerto, his interpretation suggests the subtle difference that Britten intended, drawing out the introspective character of the solo line and never pushing the sound.
The initial cello entry over brooding orchestra is brutal and uncompromising, but as the movement progresses it is the tender, hesitant speech-like comments that are most movingly characterised. Wispelwey momentarily puts on the heroic mantle at the beginning of the Adagio with some impassioned playing, but later declamatory passages lack dramatic impact. Balance is well controlled by Seikyo Kim and the recorded sound quality is excellent. Only a cough at the beginning of the Passacaglia reminds us that this is a live performance.
In Wispelwey's superlative performance of the First Suite the Cantos, beautifully resonant on his 1760 Guadagnini, sound devout, with infinitely long double-stops for the pauses. He explores a large palette of pizzicato sounds for the Serenata, whose final chromatic scale vanishes upwards into mere skin and string. After a suitably terrifying Bordone, the Moto perpetuo is a tour de force of breathtakingly fast semiquavers, plunging down into the Canto reminiscences as if into cool water.



JANET BANKS