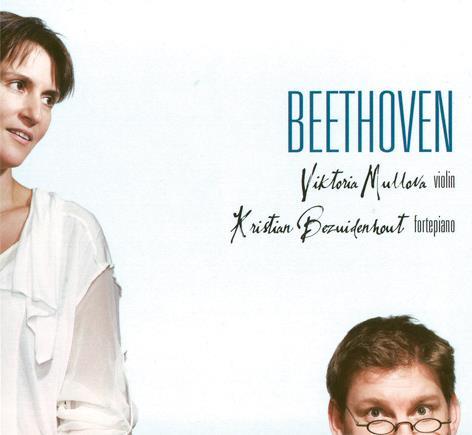 The Strad Issue: January 2010
Musicians: Viktoria Mullova (violin) Kristian Bezuidenhout (fortepiano)
Composer: Beethoven
Despite my respect for Viktoria Mullova, which has led me to listen to this disc some half-dozen times, I am left with a feeling of frustration. Phrase after phrase from the violinist shows that in the right circumstances, she could deliver really tiptop performances of Beethoven sonatas, but something is wrong.
I am inclined to blame the moments of poor intonation (by Mullova's usual standards) and iffy ensemble on the piano. In a somewhat self-satisfied note, Kristian Bezuidenhout mentions that sometimes the 1822 Walter had to be tuned every 15 minutes. Did players of Beethoven's time tune that often? Although the piano produces some agreeable phrases, many notes strike me as dead and the fortissimo lacks resilience. I find the idea of restricting a visionary, forward-looking composer such as Beethoven to instruments of his own time risible, anyway. But if we must have a fortepiano, get a new one!
Mullova cannot help showing her pedigree and she contributes interesting cadenzas to the 'Kreutzer' Sonata. The E flat major Sonata gets the better performance, although some of the piano's arpeggios in the Adagio sound more like an upset stomach than a keyboard instrument. The disc gives short measure in both quantity and artistry.



TULLY POTTER