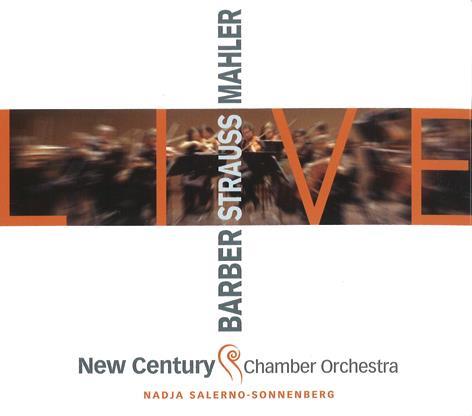 The Strad Issue: January 2011
Musicians: New Century Chamber Orchestra/Nadja Salerno-Sonnenberg
Composer: Barber, Mahler, Strauss
I have long admired Nadja Salerno-Sonnenberg's vibrant musical personality and rare ability to overcome stylistic prejudice by sheer force of musical will and electrifying spontaneity. This is her third season at the helm of the New Century Chamber Orchestra and their second album together (recorded live), and I wondered how her interpretative flexibility as a violinist would make itself felt in an orchestral context. Temporally things may (of necessity) be more restrained, but the same fearless, probing intensity is felt in every phrase, creating the sensation of music pulsating with life.
If the natural tendency for conductors is to approach these scores as scaled-down symphonic meditations, Salerno-Sonnenberg clearly views them as chamber music writ large. The unforgettable climax of Barber's Adagio is less a majestic summit than a lacerating cry of musical anguish in which every player seems to be pouring their heart and soul. Hardly surprisingly, perhaps, her take on Mahler's Adagietto is closer to Bernstein's 'living for the moment' than Barbirolli's nobilmente, although the sense of music-making 'caught on the wing' is no less palpable.
Finest of all is Strauss's valedictory Metamorphosen, which is all the more effective for its moving initial restraint, building inexorably, wave upon wave, towards a series of sublime musical eruptions. The recording is commendably detailed while capturing the orchestra's beguilingly rich and powerful sonority.



JULIAN HAYLOCK