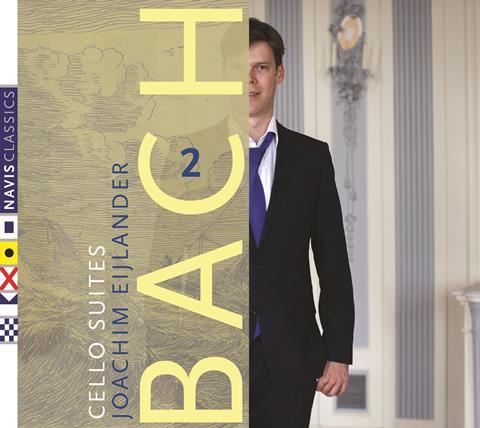 The Strad Issue: April 2016
Description: Eijlander completes his survey of Bach's Cello Suites
Musicians: Joachim Eijlander (cello)
Composer: Bach
Bach's Suites tower monumentally over the cello repertoire and so beg for a multifaceted delivery. They need to strike the listener directly, with simplicity and spontaneity that nod to the pulse of dance, the part-writing within the single line conveyed without a sense of clutter. The impetus should flow and the articulation must skip and breathe like a well-choreographed dance.
Curiously these interpretations differ widely in terms of achieving these objectives. Following on from Joachim Eijlander's first volume (reviewed in the February issue), the Second Suite offers a similarly natural and beautifully honed rendition.
The Courante dances in this warm recording, and the Sarabande offers an intimate reflection yet maintains the pulse. Eijlander concludes with a robust and rustic Gigue.
In his interview in the booklet, Eijlander describes the Fifth Suite – with its scordatura tuning – as dramatic, and yet singularly fails to create the overwhelming sense of harmonic thunder in the opening Prelude. Moreover the Sixth, placed at the end to generate a sense of resolution, is deliberate and studied. The spectacular drama and intensity of the Prelude are replaced by a dutiful and solid tempo with no feeling for the vivid figuration. A dull Courante leans into a rather literal Sarabande, while the rustic verve of the Gigue is dampened, as if rain had finally called off the dancers.
Joanne Talbot