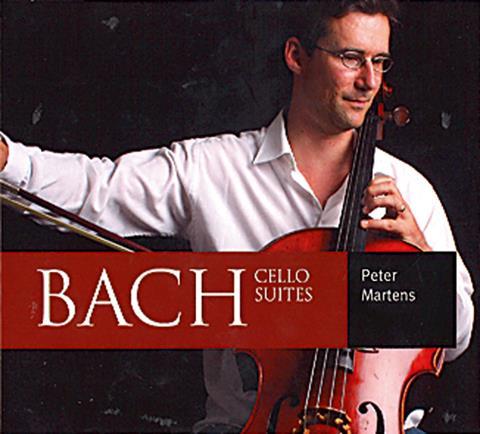 The Strad Issue: January 2013
Description: A few caveats fail to detract from a generally successful traversal of Bach's Suites
Musicians: Peter Martens (cello)
Composer: Bach, Casals
Peter Martens's interpretations are thoughtfully prepared and generally commendably executed, balancing modern performance practices with the simple clarity of period style. However, the South African cellist seems to have been severely tested by the technical challenges of performing the Sixth Suite on a four-stringed cello.
Martens brings aristocratic poise, poetry and rhythmic flexibility to the preludes. He plays that of no.2 especially freely and dispatches no.1's more quickly and lightly than the norm. He adeptly balances the interplay of internal voices in no.5's Fugue, but his use of rubato fragments the phrasing in no.1's Allemande. Nevertheless, musical sensibility and shape form the cornerstones of his accounts of the allemandes of nos.5 and 6.
His courantes are generally fast and light and his sarabandes are profound and freely contemplative. However, the sarabandes of nos.2 and 5 seem pedestrian, and although the hushed, senza vibrato character of no.5 is effective, the movement sounds disjointed, as does the intimate Sarabande of no.6. His gigues are firmly projected, especially that of no.4, but his performance of no.6 disappoints, passagework often sounding scratchy and scrambled. Martens is playful in the 'galanteries', giving spring to the pairs of menuets in nos.1 and 2, playing the bourrées in mischievous vein (particularly the first of no.4) and injecting the gavottes with a sense of fun.
As a bonus, Martens unleashes his Romantic side in an account of Casals' Song of the Birds. The close recording makes his Lockey Hill cello sound remarkably vibrant in the resonant ambience of Stellenbosch University's Endler Hall.


ROBIN STOWELL