The London-based Phaedra Ensemble explores the spaces between classical, experimental and contemporary music, taking the string quartet as a starting point. Here the members share some ideas on how to start your own explorations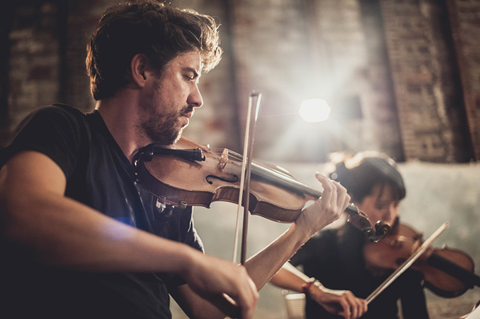 Improvisation
Often classically trained musicians associate improvisation exclusively with jazz. However you don't need to be a jazz fiend (although it helps!) to become comfortable with improvisation and playing non notated music.
You can start by working with simple harmonies, melodies and rhythms or exploring sounds with your instrument. Stringed instruments have such a broad palette that isn't used in conventional repertoires. Develop performing 'free' improvisations; try using a different instrument to do this - like a piano if you're not a pianist just to enjoy sound
Often, working outside of classical music you need to be creative, not just recreative, and feeling comfortable doing this is a huge bonus. Cellist Eugene Friesen's book Improvisation for Classical Musicians is a good place to start if you need some help.
Listen to other music
New music; experimental music; music of different cultures. Don't just watch YouTube videos of the Sibelius violin concerto! Use YouTube, Soundcloud, Spotify, and Bandcamp. Understand that you will not like everything, but that's alright. Chances are that you'll find music that you can dive into that you will like.
Curating
Curating concerts, event and festivals gives you a reason to really investigate what music you like, how to develop themes in programmes, and also connect with other musicians and performers you're interested in working with. It can be hard work (and probably unprofitable) but it can be a hugely rewarding experience that not only gives you the skills to run events, but is also a great way of developing your project, group or brand, giving you a platform for them.
Work with composers and artists from other disciplines
Develop these relationships when you get the chance. Invest time in working with composers; arrange strings for bands; work with dancers - playing for contact improv; join a band - so many bands use string players and it can be a great way to get out and about, go on tour and be involved with passionate musicians.
Talk about music
Develop a language that isn't solely based around classical understanding of music. Working with artists and musicians who aren't from a classical background is rewarding, but having a shared language, one that isn't based on the perceived snobbery of classical music, is essential. Finding a shared language to communicate with makes collaboration easier.
Contemporary repertoire doesn't have to be impenetrable
Finding contemporary music that is approachable for both students and younger players can be hard, but there are some great resources.
You can find inspiration in the Kronos Quartet's free repertoire library 50 for the Future, US Pulitzer prize winning composer and violinist Caroline Shaw's website, or consult open score catalogues like Contemporary Music for All (CoMA).
Get out more!
Take advantage of student tickets/discount rate for local concerts, improv sessions and performance nights.
Nothing inspires more than seeing and hearing music live.
You can look for events at The Sampler, an online hub for the UK new music scene
Bonus tips from Phaedra Ensemble players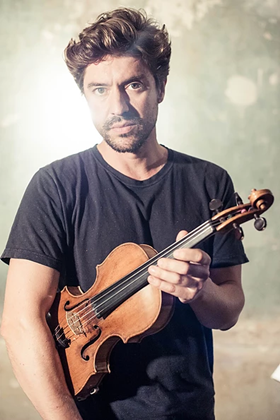 Phillip Granell, violinist and artistic director
Explore harmonics: where they are and how to use them
Harmonics hold such a fascination for players and composers, it pays to really have a good understanding of the harmonic series, how different pitches sound on different nodes and the sounding octaves of artificial harmonics. And make sure they don't crack under pressure.
Richard Jones, violist/arranger
Rhythm, polyrhythms, uncommon time signatures and groove
Classical musicians often struggle to play outside of regular time signatures, so up your rhythm game with this online course from the Amsterdam Conservatory that uses the Karnatic system of Gatis to increase your sense of inner pulse rhythmic accuracy.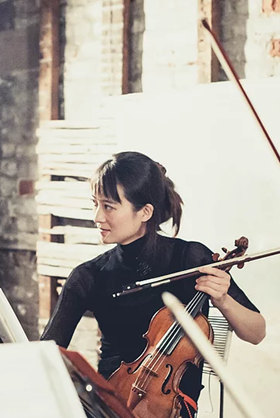 Chihiro Ono, violinist
Get a 'stunt' violin, viola or cello or just experiment with another instrument
Make sure you have a second instrument (and bow) that you feel more comfortable experimenting with extended techniques on or taking into a crowded gig or festival tent.
Phaedra Ensemble's next event is on Thursday 5 July at Juju's bar & stage, Truman Brewery, London. It is part of their VOX series, subtitled 'Exploring the human voice through technology, tradition and experimentation'.