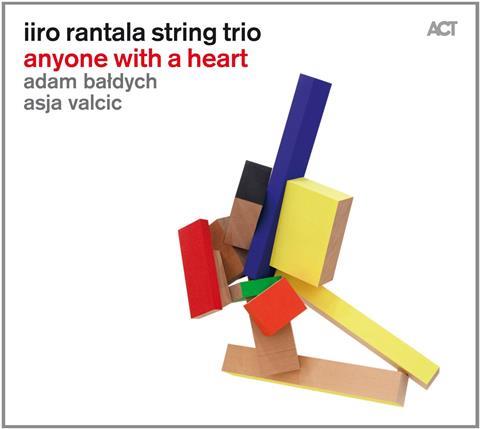 The Strad Issue: January 2014
Description: Three jazz musicians collaborate in a classical medium
Musicians: Iiro Rantala String Trio
Composer: Various
The make-up of a piano trio means different things to classical and jazz audiences. To the latter, it refers to the classic line-up of piano, double bass and drums of Oscar Peterson and innumerable others. So it makes sense for Finnish jazz pianist Iiro Rantala to describe his band for this album as a string trio, rather than the piano trio it would be in classical music. Instead of bass and drums, Rantala collaborates with two improvising string players, both of whom also record for German specialist jazz label ACT: Polish violinist Adam Baldych and Croatian cellist Asja Valcic.
The tone of Anyone With a Heart moves between wistfulness (Somewhere over the rainbow) and a more big-hearted bonhomie (New Orleans romp Happy Hippo). Rantala, a leading figure in Scandinavian jazz, takes the opportunity of this chamber jazz set-up to compose a melodic set of pieces with classical inflections. Much of the string playing is bowed, and some of Rantala's writing – the long lines of Alone and the cello and piano duet at the beginning of Hard Score – draws inspiration from the classical piano trio. As such the three players all switch between melody and accompaniment roles, while Baldych and Valcic also contribute solos, the pick of which is Baldych's jagged but soaring improvisation on Hard Score.


Tim Woodall