David Kettle sees off another fine issue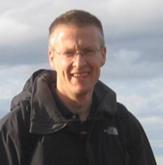 A busy week last week, as we were finalising the October issue, as well as the Accessories supplement, and sending them both to the printers. They're being processed and printed as I write, and they should be sent out in the next couple of weeks.
There's some great stuff in the issue. I particularly enjoyed Clare Givens and Andrew Dipper's thorough and exhaustive overview of the remarkable 'King Henry IV' Brother Amati violin. It's amazing how the instrument's decoration has survived more than 400 years of use, and we've really gone to town with the article to show as many photos of the intricate painting on the back and scroll as we can. Let us know what you think about the instrument, the article and the way we've illustrated it.
Two other articles are sure to provoke strong reactions – or at least they did with me. Catherine Nelson has written a fascinating (and – I'll admit it – often hilarious) feature on how teachers deal with 'problem' parents. Now, we're certainly not suggesting that every parent a teacher encounters causes difficulties, but some of the more extreme cases Catherine has unearthed are hair-raising. If you're a teacher, have you had to deal with unreasonable demands from parents? How did you cope? Or if you're a parent, how do you think your son or daughter's teacher is thinking of you? Do you think it's important that parents and teachers join forces for the sake of education?
The other feature that I'm sure will raise some eyebrows is about marriages in string quartets. I was quite surprised at the sheer number of contemporary quartets with married members. In our article, players talk quite frankly about the challenges of rehearsing and performing with your other half. Do you think it compromises the performance, or enhances it? Does it even matter?
You'll also notice a few changes to the design of the magazine: we've brightened up the news section and made some improvements to the regular articles, all with the aim of strengthening your experience of the magazine. We've even had to extend our Soundpost letters section to two pages, to make space for a fascinating missive explaining one solution to players' problems with air travel – join the US army. Well, you can't say we don't provide you with practical tips…
The October issue of The Strad is available 24 September