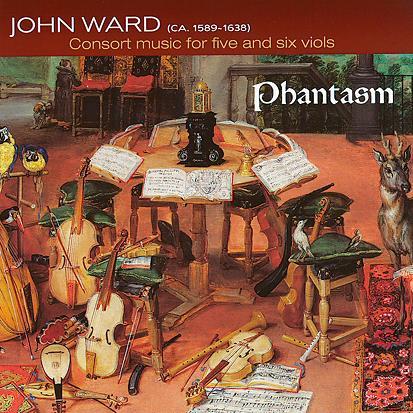 The Strad Issue: January 2009
Musicians: Phantasm, Emilia Benjamin (tenor viol) Mikko Perkola (bass viol)
Composer: Ward
Oxford-based viol consort Phantasm, with several award-winning discs already behind it, turns its attention now to the music of John Ward. Born in the reign of Elizabeth I, Ward never held a court post but the quality of his viol music and madrigals ensured their popularity among amateur music makers long after his death in 1638.
Faced with a track list of 19 five- and six-part fantasias and three In nomines, you might be forgiven for expecting something rather dry. Far from it – from the opening notes of Fantasia no.1 a6, you feel enclosed in the dusky, rich sound of the viols, transported back in time to a panelled chamber, to flashing eyes and passionate tosses of the head.
The players gently coax the seams of sound from their instruments, never forcing the tone, as they take you on what Phantasm's founder and treble viol player Lawrence Dreyfus calls in his booklet notes 'gentle forays' of 'unhurried leisure'. Dreyfus leads the quick changes from seamless overlapping polyphony to jaunty snatches of dance music. The blend of sound – luminous, but with enough clarity to be able to make out each individual strand of the counterpoint – and interplay between the instruments is second to none.


JANET BANKS