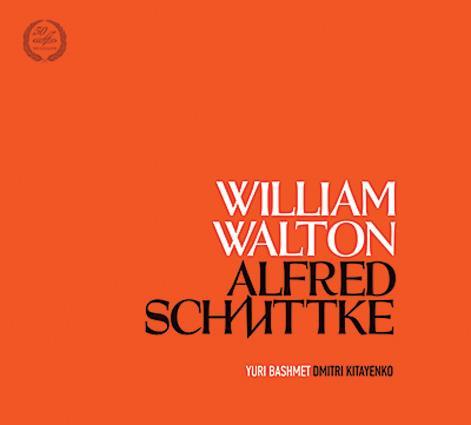 Description: Touch-and-go in Bashmet's Moscow premiere of Walton's Viola Concerto
Musicians: Yuri Bashmet (viola) Academic Symphony Orchestra of the Moscow State Philharmonic Society/Dmitri Kitayenko
Composer: Walton, Schnittke
William Walton's Viola Concerto is one of those pieces that keeps getting slower over the years, but even so I was amazed at seeing a total timing of 29 minutes on the case of this CD (Frederick Riddle's pioneer recording with the composer conducting clocks in at around †¨22½ minutes). In the event, and although the tempos are indeed on the slow side, much of the extra time turns out to be taken by an unscripted da capo in the second movement (at figure 33 the music goes back to the beginning); I know of no precedent for such a solecism, which I very much suspect to be an editing error.
This 1982 live recording features a 29-year-old Yuri Bashmet at the height of his considerable powers. This was the Moscow premiere of the piece, and both soloist and orchestra take some time to settle down; ensemble between viola and principal woodwinds is touch-and-go during the first few dragging minutes of the first movement, and the subsequent gradual increases in tempo sound tentative. In spite of a memory slip shortly before the end, Bashmet excels in the sognando phrases both here and in the finale, which develops a nice momentum, and he makes much of the scherzo's jazzy inflections.
This well-recorded CD, completed by a monumental performance of Schnittke's Passacaglia, is a nice souvenir of a historical premiere; but Bashmet is heard to better advantage in his later studio recording for RCA, more idiomatically conducted by André Previn.
CARLOS MARÁA SOLARE