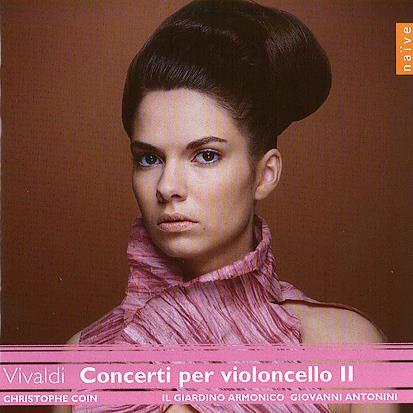 The Strad Issue: January 2009
Musicians: Christophe Coin (cello) Il Giardino Armonico, Giovanni Antonini (conductor)
Composer: Vivaldi
Vivaldi's rhythmically punchy and harmonically direct style always sits well with period-performance ensembles, of which Il Giardino Armonico is a particularly imaginative example. The group's timbre is 'nutty' and crisp, with a tangy continuo line spicing up the bass, all features that are well served in this warm and immediate recording. Add to that the impeccable playing of Christophe Coin eliciting a pleasingly honeyed tone from his 1720 Alessando Gagliano, and the result is one to savour.
Given the number of concertos that Vivaldi penned, it would be too much to suppose that they were all equally striking, but a surprising number have their charms. Of the ones offered in this volume, I particularly liked the melancholy of the C minor Concerto RV401, where the low register of the accompaniment adds to the austere atmosphere, and where Coin is engagingly eloquent in the Adagio. By contrast a brilliantly sunny disposition pervades the opening of the F major Concerto RV411 with an operatic infusion in the melodies, and a hint of folkish flavour graces the C major Concerto RV399. (This last work, incidentally, is set for the UK ABRSM exams and Coin's stylish performance would surely be a model for all candidates.)
I always consider the red priest as something of a Baroque pop musician with his driving rhythmic patterns. This is evident in the concluding Allegro of the A minor Concerto RV422, which drives furiously to its conclusion.
Throughout, Coin delivers tasteful cleanly ornamented interpretations that are rhythmically taut, yet evocative and poignant in the more expressive writing. Although Vivaldi's concertos are hardly under-represented in the catalogue, these recordings brilliantly capture the stylistic essence of the composer.
Joanne Talbot