Ruth Rogers, Victoria Sayles, Rose Redgrave and Katherine Jenkinson are playing string quartets to Burmese refugees on the Thai-Burma border. This is their first blog entry for The Strad website, written by Ruth Rogers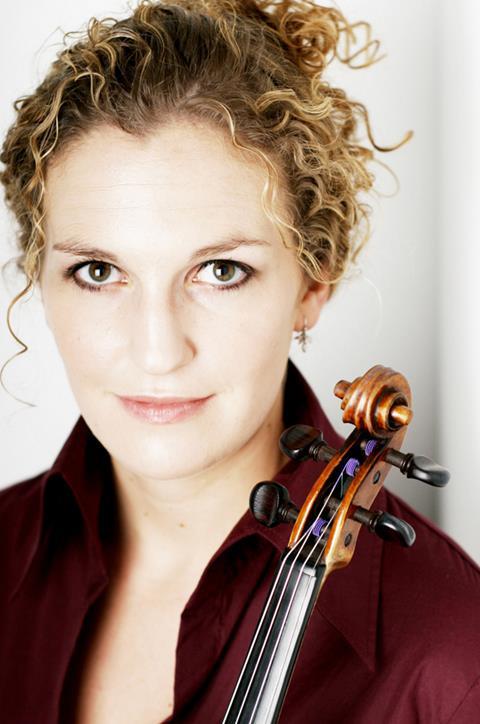 So here we are in Mae Sot, a town in Thailand very close to the border with Burma. We arrived yesterday after concerts, masterclasses and workshops in Jakarta and Bandung, Indonesia, and Bangkok, Thailand. We had an amazing seven concerts with pianist Martin Cousin and some wonderful experiences at the British International School in Jakarta and the Shrewsbury International School in Bangkok.
We are now in a different world. Today we went to two children's homes on Thai soil, travelling in the back of a pick-up truck with the wind in our hair and the sun on our faces. We sped past lush vegetation, banana plantations and maize crops, marvelling at how liberating it felt. When we arrived at the first home, we were greeted by around 130 children of every age, looking at us with great intrigue. These are children who have either lost their parents due to the brutal situation in Burma or whose parents have decided to send them to the safety of Thailand where they may possibly have a future. These parents know that they may well never see their children again. Other parents may have had to flee the Burmese militia at very short notice, and were only able to carry one child each. These children are the ones that were left behind.
A little girl of around three was crying and we watched as the other children passed her around trying to comfort her and make her laugh. I was immediately struck by the obvious absence of a parent - something so many of us took for granted when we were small - and how there are only a few adults around to care for so many children. I was also instantly aware of how attentive and well-behaved the children were, sitting, while waiting for us to start playing, with great patience and composure. In my experience this is rare in such a large group of children.

Katherine started to play her cello, while the rest of us hid, and then we walked in one by one, playing as we walked, to join the musical ensemble. The children watched wide-eyed and listened as if their ears were on stalks. Imagine that these children have never seen a violin or a viola or indeed a cello. Imagine the impact the sound of a string quartet had on them. We played several pieces to them and you could have heard a pin drop. When we played Faure's Pavane, we asked them to draw a picture of what the music made them see in their mind's eye. We handed out paper and pens. Many of them seemed to just sit and listen - I have never witnessed such attentiveness! We had to play the Pavane again while they drew their pictures. Several children came up to explain their picture to us - one spoke of a peaceful waterful and a lady looking at a beautiful view while longing for her home and her family, another of a starry night sky, and another of birds singing and lovers calling to each other. It was a wonderful thing to witness.
We taught the children Heads, Shoulders, Knees and Toes, much to their hilarity. We also played a game where one child covered their eyes while another hid a coloured scarf somewhere in the room. We then played music as the seeker wandered around the room; we got louder as he got closer to the hiding place and quieter as he moved further away. The children adored this game and giggled so much. We taught them the round Row, Row, Row Your Boat in four groups - they were so quick to learn and so easily absorbed a melody. We showed them pizzicato and played them the Pizzicato Polka by Strauss. Finally we played them some Gershwin while they all smiled up at us. Before we left, we handed out biscuits and watched as they filled their little hands with as many as they could fit, and munched contentedly.
How can I explain how wonderful all of this was? Life affirming and humbling at the same time. They wanted to sing to us before we left and I watched as all four of us struggled to contain the tears welling up in our eyes as we watched them sing. It is so brutally unfair that they do not have parents. Yet they are so full of hope and joy and sparkle that somehow the tragedy of their situation is over-ruled. They make the best of their situation, making a family out of friendships.
The second children's home was just as wonderful. They were just as responsive and their pictures just as expressive. We all feel exhausted by the emotional intensity of the day and I just hope we can maintain this level of energy. We are pouring ourselves into it all. But it is so enriching, rewarding and worthwhile, and I am already looking forward to writing tomorrow's blog.
Ruth Rogers