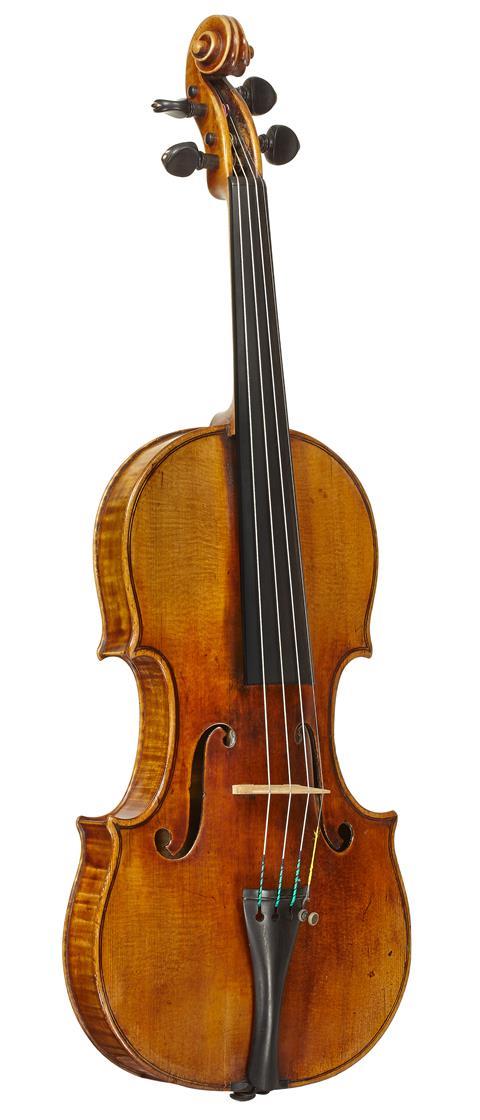 The Stradivarius violin belonging to the violinist Min-Jin Kym that was stolen at a Pret a Manger sandwich bar in London's Euston Station in November 2010 and later recovered by police, is to be sold at auction on 18 December 2013.
The theft of the 1696 Strad, which at the time of its disappearance was valued at £1.2m, attracted worldwide media coverage and prompted a police investigation that lasted over two and a half years and involved leads across Europe. One trail led officers to Bulgaria, where undercover detectives in Sofia had reportedly been offered a Stradivarius for £250,000 in a sting operation on Hristo Varbanov, a Roma mafia crime boss. This lead turned out to be false and Kym's violin was eventually recovered in its case, intact save for a missing bridge, by British Transport Police on 18 July at a property in the West Midlands. Two bows – a £62,000 Peccatte and a bow made by the School of Bain and valued at £5,000, were also recovered.
John Michael Maughan and two teenage accomplices were arrested in March 2011 and all three admitted to taking the case while Kym was making a phone call at around 9am. Maughan was jailed for four and a half years. At his trial, it was revealed that he had tried to sell the instrument (bought by Kym for £750,000) to a man in an internet café for £100.
Detective Chief Inspector Simon Taylor, who led the investigation, said: 'I always maintained that its rarity and distinctiveness would make any attempt to sell it extremely difficult, if not futile, because established arts and antiques dealers would easily recognise it as stolen property.'
Korean-born, London-based violinist Min-Jin Kym, who has since acquired another Stradivarius violin, acquired the 1696 Strad in around 2000. The 'ex-Kym' Stradivarius will be sold by Tarisio and online bidding will start at £1m. A portion of the proceeds and sales commission will benefit the authorities instrumental in recovering the violin.
The case remains under investigation by British Transport Police.
Subscribe to The Strad or download our digital edition as part of a 30-day free trial.
Photos: Tarisio