Violist Rachel Roberts has called for a boycott of British Airways by musicians following a recent experience at the check-in counter at Dublin Airport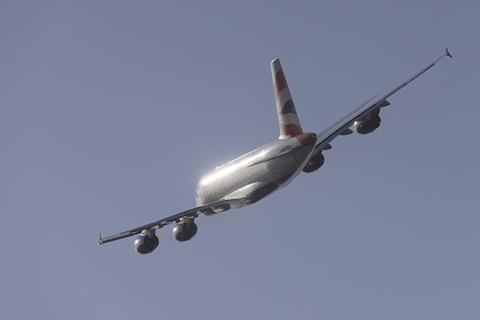 Violist Rachel Roberts, a professor at the Guildhall School in London and internationally touring soloist and chamber musician, has called for a boycott of British Airways in a 1,000-word Facebook post detailing a recent travel experience.
'Support the arts, don't fly with British Airways!' the post begins.
Roberts was checking in to a BA flight at Dublin airport, following a concert at the Kilkenny Festival on 15 August, when she was told her viola case exceeded the maximum size allowed for carry-on luggage and would either have to be checked-in to the hold or travel on an extra seat at the cost of €270.70.
'The BA senior staff member insists,' writes Roberts, 'that it isn't her individual choice not to allow my viola into the cabin and that she is simply upholding baggage rules that have been applicable for years.'
However, Roberts noted three occasions this summer alone that she has travelled BA with her viola and not faced any problems.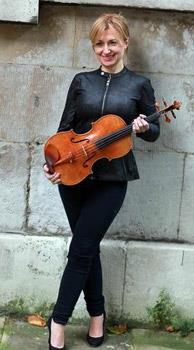 The BA website does indeed specify that musical instruments outside its usual hand-luggage size allowance of 56 x 45 x 25cm need to travel in the hold as well has offering the option of a second seat in the case of cellos. However, the instructions begin 'You can take musical instruments (except double basses) on board as part of (but not in addition to) your free hand baggage allowance' – the mention of double basses could easily lead someone to think that considerably smaller instruments will be welcome on board, even though no violin or viola case will be shorter than 56cm.
With time running out and not wanting to risk missing the flight, Roberts purchased the extra seat. 'I run to the gate and get there just in time before it closes. I get my ticket and passport scanned (the steward doesn't even notice that I'm carrying a musical instrument), and I head straight for the flight. As I'm about to get on the flight I realise that I've forgotten to get the €270.70 viola seat ticket scanned so I go back to the gate and get that ticket scanned by the steward who is now looking a bit confused.
'By the time I get on the plane I am one of the last to board, but … there is plenty of space in the overhead lockers.
'I travel back with the viola in the locker. I also take a photo of someone else's oversized bag that was in an overhead locker (looks like golf clubs) – I speak to the owner of that luggage and he doesn't have to pay any extra money for it.
'There is such flexibility within BA musical instrument cabin baggage rules that it still seems down to the discretion of individual line managers or cabin stewards whether or not musical instruments are allowed into the cabin on a flight. There is no formal policy or procedure that can be relied upon.
'It's humiliating to be asked by uniformed staff to put your musical instrument into a baggage gauge that anyone can see from 20 metres away it's not going to fit into, just so that the staff member can say "oh look it doesn't fit"'.
A British Airways spokesperson said: 'We are sorry to hear about our customer's experience when travelling with their musical instrument. We appreciate the importance and value of instruments to musicians and offer specific arrangements for transporting them which are detailed on ba.com. We will always do our best to accommodate instruments larger than the standard hand luggage size when possible, however during busy periods when we have high volumes of customers flying with hand luggage, we cannot always guarantee this option.'
Main photo: ©Miguel Mendez