Staff confusion over supposed policy change appears at fault as chamber group made to buy four extra seats for instruments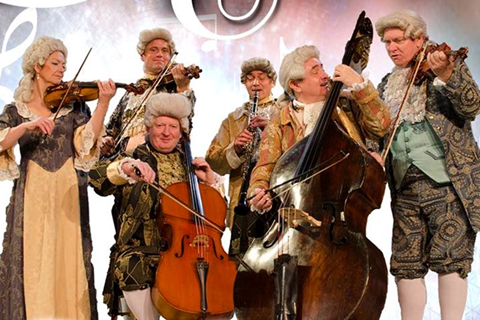 Violinist Rita Manning took to Facebook on Saturday to complain about treatment by British Airways while travelling from London Gatwick to Jersey for a concert with chamber group The Locrian Ensemble.
'Feeling horrified with British Airways this morning,' she wrote.
'They wouldn't allow me to take my violin on board a flight to Jersey that wasn't even full so myself and three colleagues had to fork out £240 each to book a seat for the instruments.
'It gets worse though because the return flight tomorrow is full we have had to book a new flight with EasyJet later in the day.'
Less than a month ago, violinist Tamsin Waley-Cohen was also apparently the victim of a miscommunication with check-in staff insisting that a rule change prevented violins from being stored in overhead bins, when in fact BA rules explicitly allow them. The rules state 'subject to the space available … We will make every effort to accommodate your violin or viola in its hard case in the cabin, even if the case is slightly larger than our maximum baggage size, as we know temperature and pressure can damage these instruments in the hold.'
The Locrian Ensemble is known for its performances in period costume, and was travelling to Jersey for a Vivaldi by Candlelight concert at the Jersey Opera House.
BA released the following statement: 'We appreciate how precious instruments are to musicians and we will be in touch with our customers to discuss their complaint and to check whether we have made a mistake.
'Our website … is clear that will always do our best to accommodate smaller musical instruments in the cabin.
'However, to ensure there is enough space for all customers to store their belongings in the cabin, larger musical instruments, such as guitars and cellos, can be carried in the hold in a hard case. Alternatively, customers can choose to buy an extra seat in the cabin for a discounted rate.'