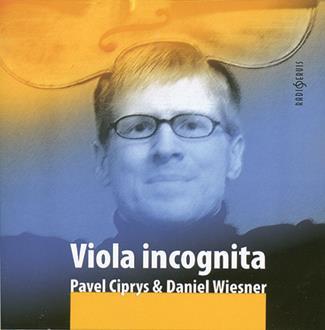 The Strad Issue: January 2008
Musicians: Pavel Ciprys (viola) Daniel Wiesner (piano)
Composer: Milhaud, Hindemith, Winkler
I am not sure which 'unknown' elements the title of this CD refers to. The viola itself? Hardly. The repertoire? Two of the three works are among the best known and most widely played viola sonatas. Be that as it may, the CD does include a long overdue first recording of the C minor Sonata op. 10 by the Russian composer Alexander Winkler, a piece once championed by William Primrose, which I have been hoping to see recorded since hearing it at a viola congress many years ago. Published in 1902, it is an important work of almost 27 minutes. It inhabits a post-Brahmsian sound world, albeit one tinged with Russian inflections. The Breton folk song that is the theme of the last movement's variations completes the pan-European picture of a composer who should definitely be better known. The piece is idiomatically written for both instruments, cannily playing to the viola's strengths, and managing to include a powerful piano part without covering it.
Pavel Cypris is assistant principal of the Czech Philharmonic Orchestra. Aided by Daniel Wiesner's strong pianism (and a truthful recording quality, courtesy of Czech Radio), he puts a convincing case for Winkler's Sonata. I am less taken with Milhaud's First Sonata, which is marred by some ungainly slides and a lack of Gallic wit in the syncopations that disturb the faux-Baroque melodic material. Hindemith's Sonata op. 11 Nr. 4 is faultlessly played, although one could wish for a stronger characterisation of the different variations; after all, one of them is marked "With bizarre awkwardness".
Carlos María Solare