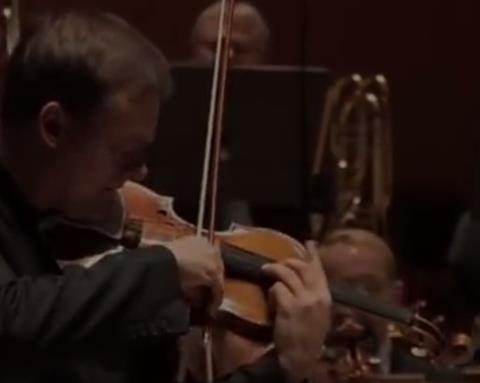 Frank Peter Zimmermann performs the Sibelius Violin Concerto in 2008 in Denmark on the 1711 'Lady Inchiquin' Stradivarius - his principal performing violin for 13 years.
The musician was forced to give up the instrument in 2015 when its owner, the Düsseldorf-based bank WestLB AG failed. He has now been loaned the 1727 'General Dupont', 'Grumiaux' Stradivarius by a Chinese investor and philanthropist.
The video is an excerpt from Benedict Mirow's documentary about Zimmermann - watch the full movie through medici.tv.