The beginning of a thoughtful journey through solo Bach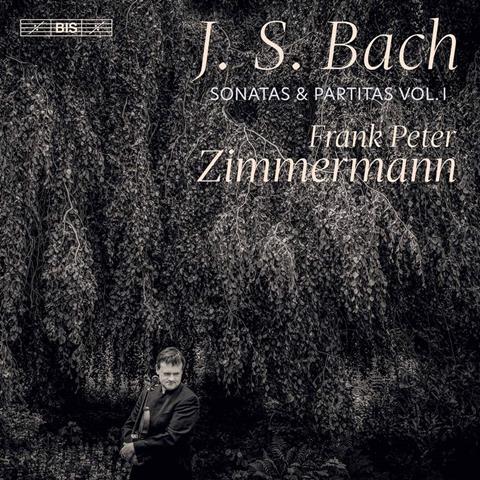 The Strad Issue: May 2022
Description: The beginning of a thoughtful journey through solo Bach
Musicians: Frank Peter Zimmermann (violin)
Works: Bach: Solo Sonatas & Partitas Vol.1: Partitas: no.2 in D minor BWV1004, no.3 in E major BWV1006; Solo Sonata no.2 in A major BWV1003
Catalogue number: BIS BIS-2577
Zimmermann's Bach has evolved as you might expect from his album of the concertos recorded almost 35 years ago for EMI. Applying a much narrower band of vibrato and more selective use of it to this first volume of solo works, he brings more light and shade to his phrasing while retaining the core of a sound that holds its sweetness or evenness under pressure.
Some may find his approach to the Allemande of the Second Partita unduly plain; to me it sings with the unschooled musicianship and uncanny purity of a good treble in one of the cantata arias. He follows it with a Courante balancing a touring showman's flourish with high-definition finesse.
Little here is as individual or obviously remarkable as the Bach recorded for Ondine by his contemporary and compatriot Christian Tetzlaff, save in the self-contained humility of the close to the Chaconne and to the naturalness of the E major Preludio. There is some novel pointing of the E major Gavotte, underlining its rustic grace, but no less striking in its way is the simplicity of the minuets, and the snatched second note of the concluding Gigue is a very rare exaggeration. This is solo Bach to live with, not least for the gentle radiance of the BIS engineering.
PETER QUANTRILL