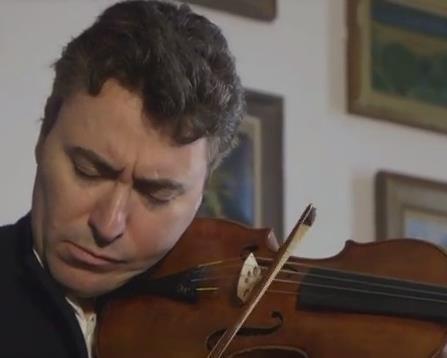 There is nothing like a 301-year-old violin sound. I was very lucky, as at the age of 10, I was given the use of a half-size Strad. You immediately think that you are now going to be an amazing violinist because you are playing a Strad, with its magical sound – but no, you have to learn to play a great instrument. Remember the instrument owns the violinist! Get to know each other and the violin will mould to your playing with its own distinct voice. No-one will ever play the same sound – that is the beauty of a Strad.'
Maxim Vengerov plays the Stradivari 'Schneiderhan' violin, 1715 at London's Royal Academy of Music. Senior First Prize winner of the Menuhin Competition 2016 will receive the instrument on a one-year loan through J&A Beare's International Violin Society.
The 'Schneiderhan' is named after Austrian violinist Wolfgang Schneiderhan, first concertmaster of the Vienna Symphony Orchestra and leader of the Vienna Philharmonic Orchestra, who owned and played the instrument during the 1950s and 60s.
Read: Menuhin Competition 2016 names 44 shortlisted violinists in a list dominated by females