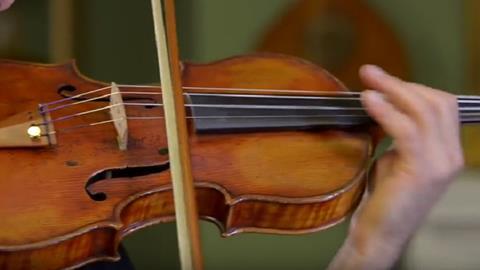 David Ballesteros plays an excerpt from Massenet's Méditation on a 1779 violin by Lorenzo Storioni, formerly owned by Ruggiero Ricci.
The instrument is due to be auctioned by Brompton's Fine and Rare Instruments at The Royal Institution in London on 27 March 2017.
Accompanying the instrument are a certificate from Bein and Fushi, dated August 1984, and a letter from Ricci, also dated 1984, confirming this as the violin on which he made his famous unedited recording of the complete Bach Sonatas and Partitas for Solo Violin (Unicorn-Kanchana recording).