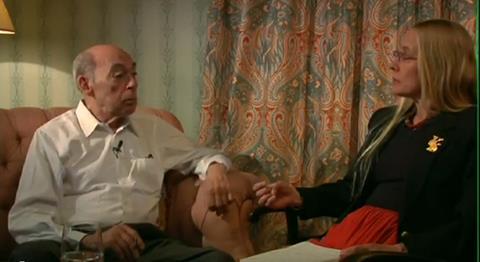 Two years before his death on 28 April 2013, János Starker gave a 20-minute interview to fellow cellist and educator Laurinel Owen at the Kronberg Academy, covering a wide range of topics regarding playing, teaching, and his own career.
Read more about the Kronberg Academy in our German-focused April issue, available for download here
At 3:50 Laurinel Owen refers to an incident that occurred in Vienna in 1946, when Starker was 22. As recounted in his memoir, The World of Music According to Starker:
'Schubert's Arpeggione was on the programme. The only version I knew of it was Cassadó's concerto transcription, with the piano reduction. The concert went well, and I was applauded and paid. But the next day a review appeared that was among the most memorable of my life, and which greatly affected my future.
'The gist of it was highly complimentary, but one sentence stated that I played as if sleepwalking. I realised that there was truth in it. A few days later I attended a concert where Yehudi Menuhin played, and I was shocked… his sound was cramped, and his breathing was audible at the back of the hall. He was struggling. I couldn't sleep for days. How could this happen to a miraculous child prodigy? And if it could, then it could happen to me as well. Was I a sleepwalker? Did I really know what I was doing? I began a lifelong effort to learn everything I could about every aspect of instrumental playing and music making.'
2004, Indiana University Press, pages 51–52