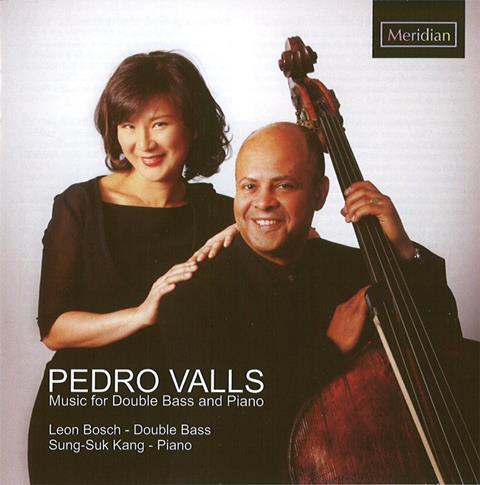 The Strad Issue: January 2011
Description: Revival of bass music by a Bottesini acolyte
Musicians: Leon Bosch (double bass) Sung-Suk Kang (piano)
Composer: Valls
The Spanish bassist–composer Pedro Valls was directly influenced by the virtuoso salon style of Giovanni Bottesini. His experiences of Bottesini's performances in Barcelona and his instruction from Bottesini pupil José Rovéda inspired him to emulate the Italian maestro's bel canto approach, even though he seasoned his works liberally with native Spanish elements.
Leon Bosch's thirst for discovering new bass repertoire led him to explore Valls's oeuvre, seeking out sources worldwide and reconciling their numerous variants. His performances here are right on the money and will doubtless ensure that Valls's works will become better known. He is a bold, fluent and athletic player – pieces such as Valls's Fantasia 'Homenaje a Bottesini' or the folk-inspired Suite andaluza show him at his best – and his command of the challenges posed by Valls's characteristic harmonic effects is awe-inspiring, particularly in the Colección's four pieces. A few slithers and minor intonation lapses remain, but these shade into insignificance in the context of his overall technical agility and flexible delivery, not forgetting his expressive lyricism, as evidenced, for example, in the Romança. Sung-Suk Kang is a light, sympathetic accompanist but might have been more extrovert in her solo passages, particularly at the beginning of the Introduction and Tarantella.


ROBIN STOWELL