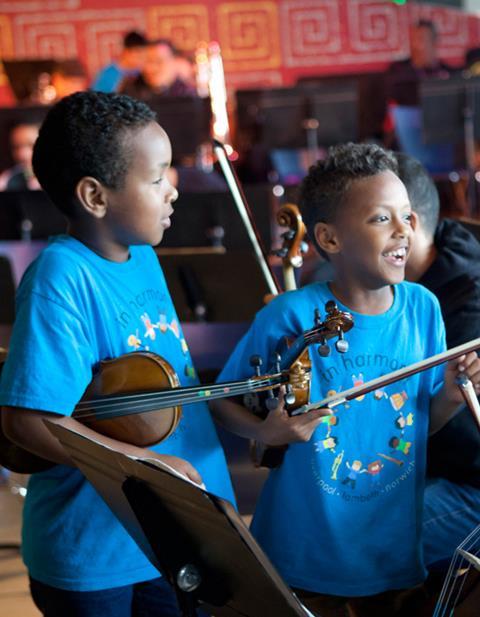 Researchers based at the University of East Anglia are to examine the cultural value of projects inspired by Venezuela's El Sistema music education programme. The study will focus on three projects across England: In Harmony Newcastle Gateshead, Sistema in Norwich and In Harmony Telford & Stoke.

'The value of young people's participation in arts activity has been hotly debated over recent years,' said project director Mark Rimmer. 'While the project has seen great achievements in Venezuela, it remains the case that relatively little is understood, within scholarly circles, about the transformative components of the programme.' In the project summary, he drew a distinction between 'instrumental' and 'intrinsic' cultural value: the success of a youth orchestra in a disadvantaged area, for instance, would be judged by its contribution to society (instrumental) rather than on the excellence of its final performance (intrinsic).

'This project seeks to contribute to recent debates urging the need to transcend the "instrumental" vs "intrinsic" impasse,' wrote Rimmer, 'by exploring the ways in which cultural value is understood by the stakeholders involved.'

The project will involve conducting interviews with participants in the three In Harmony–Sistema England (IHSE) programmes, to explore their perceptions of cultural value and the effects on the pupils, teachers and community as a whole. The IHSE initiative was selected for the research, according to Rimmer, as it 'adopts an orchestral model and engages young people using the "high art" form of classical music... where most attempts to link music to forms of social good have employed popular music forms.'
Subscribe to The Strad or download our digital edition as part of a 30-day free trial.
Photo: young players at In Harmony Lambeth © Belinda Lawley