For the first time in its history, women alone made the solo instrument finals at the International ARD Music Competition – and there was only one first prizewinner. Heather Kurzbauer reports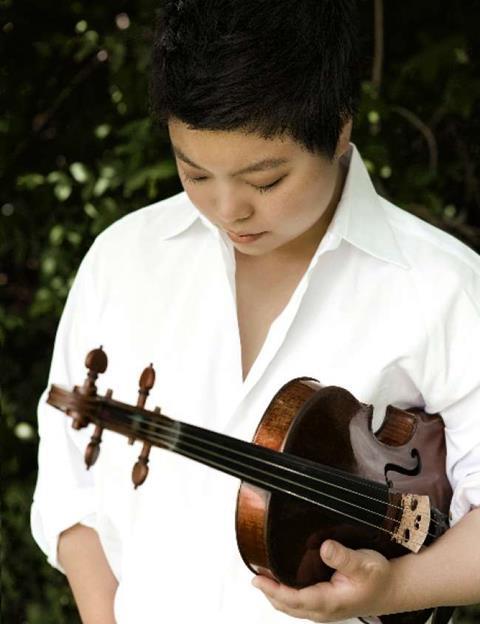 To many, Bavaria means heady brew, bratwurst and BMWs, but real insiders know that beyond those three Bs it is that one C – culture – that charges Munich's conservative core with new life. Artistic pursuits have been part and parcel of Munich's identity since the 16th century and nowadays the city's musical life is enhanced by seven professional orchestras and a first-class conservatoire. Leave it to the resourceful Bavarians to come up with a competition that welcomes different disciplines and values performance opportunities over large cash prizes. Now embarking on its 62nd edition, the ARD International Music Competition, this year with categories for violin, viola, bassoon and piano trio, is justifiably proud of its iconoclastic reputation among music contests.
According to artistic director Axel Lindstädt: 'Music comes first, which means we care for our young musicians and are less interested in creating sensation or superstars.' To bolster a noble career goal the competition offers winners numerous concerts and performance opportunities at its ARD prizewinners festival each spring. Commissioned works are thoughtfully chosen, with an ear for enriching the repertoire.
Within one hour of arriving I was ensconced in the Jugendstil splendour of the Prinzregententheater, where seven violists vied for a placement in the final round. Tested by the choice of the Hoffmeister or Stamitz Concerto, contestants were treated to sensitive accompaniment by the Munich Chamber Orchestra led by the outstanding Daniel Giglberger. Adrien Boisseau, a young Frenchman, opted for a rich vocal sound that filled the hall. No showman in terms of gesture, Boisseau set a high level for those who followed. Both Kyoungmin Park and Seungwon Lee of South Korea left little margin for error in their performances but too many concessions were made for consistency over originality in their performances. Poland's Katarzyna Budnik-Galazka chose strength over finesse in an earnest Stamitz in which projection over the orchestra was more important than imaginative interpretation. The incomparable Yura Lee (pictured) from South Korea gave a finessed rendition of the Stamitz that turned a contest into a celebration of expression and technical mastery. Phrases were delicately tapered and spiccato passages provided panache.
Piano trios took the stage the following day. The Stefan Zweig Trio, a group of top prize winners from Japan, Bulgaria and France, showed deep musical knowledge in beautifully timed renditions of Beethoven and Ravel. The Paris-based Trio Atanassov won audience kudos for a jagged, jazzy rendition of a piece by Fazil Say, and poignant exchanges between the group's string players were purposefully understated to convey the vivid harmonies in the Ravel Trio. The strongest contenders were the Amsterdam-based Van Baerle Trio, whose members paid close attention to the score in both Beethoven and Ravel. Particularly noteworthy were pianist Hannes Minnaar's ability to paint scale passages in pianissimo colours and violinist Maria Milstein's well-etched phrasing in Beethoven's Ghost Trio.
The Karénine Trio raised the roof with the Fazil Say work in a performance rife with the spirit of improvisation. However, violinist Anna Gockel's over reliance on vibrato-free phrasing became monotonous in the slow passages and did not match cellist Louis Rodde's warmer contours throughout the Beethoven. The jury's charismatic leader, Menahem Pressler, took no notice of audience enthusiasm by selecting only two groups for the final round: the Van Baerle Trio and the Karénine Trio. For my money the Atanassov Trio or the more scholarly Stefan Zweig Trio would have provided a welcome addition to these two.
'Expect the unexpected' could be the motto of the ARD. Although the Van Baerle Trio performed a stronger final round in terms of technical precision and musical originality, both groups were awarded a second prize. One might have assumed that the violin contest would mark the zenith of competitive activity on the last day, but in this respect the 2013 finals were anticlimactic. Vociferous critics noted that several of the most interesting violin candidates had not even advanced to the semi-finals, leaving little room for anticipation. Based on their overall technical level and stage presence both Bomsori Kim from South Korea and Christel Lee from the US were obvious choices for the finals but neither was an assured winner.
A recent study undertaken by pianist and University College London social scientist Chia-Jung Tsay concluded that while classical musicians are trained to produce sound, the visual aspect has an astonishing impact on even a professional musician's ability to judge a performance. One of the three violin semi-finalists to advance to the finals, Ukrainian Diana Tishchenko, a vigorous and attractive performer, had the power to mesmerise the audience with her large gestures and strong personality. Sadly, her Sibelius in the final round fell far below the high standards of the competitive arena.
No competition would be worth its weight in the fray without substantial audience discussion and participation. Although viola aficionados cast their votes for Kyoungmin Park's polished Walton Concerto, it was Yura Lee who deservedly won the jury's sole first prize. From the plaintive opening of the Bartók Concerto to its dizzying coda, Lee showed spontaneity, agility and finesse. Her luminous slow movement wrung pathos from each passing dissonance. The superlative musicians of the Bavarian Radio Orchestra contributed with great alacrity, realising that this was a performance of a lifetime.
---
The October issue Analysis article examines the question of whether music competition judges are swayed more by what they see than what they hear. Subscribe to The Strad or download our digital edition as part of a 30-day free trial.